Amicitron Extratab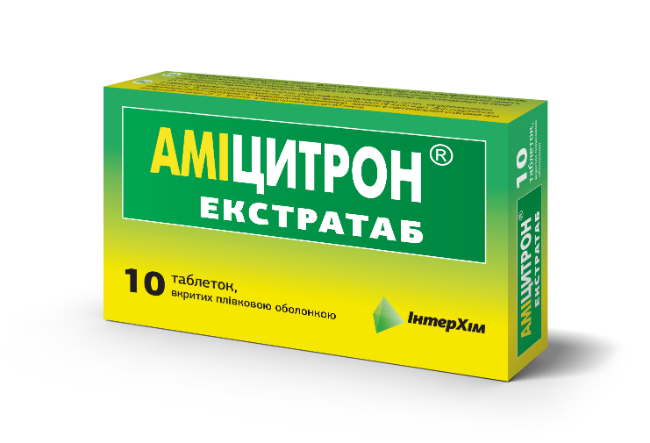 Combined preparation with antipyretic, analgesic, antihistamine and vasoconstrictor action.
The drug is prescribed for adults and children over 12 years for the symptomatic treatment of cold and flu: temperature reduction, elimination of the headache, pain in muscles and joints, swelling of the respiratory tract mucosa.
The therapeutic effect is within one hour after oral administration and lasts 24 hours. Adults and children over 12 years: 1 tablet every 4 hours. Take medicine with water. The maximum daily dose - 6 tablets during the day, should not be exceeded.
Trade name: AMICITRON EXTRATAB
Pharmaceutical form: film-coated tablets.
Pharmacotherapeutic group: Analgesics and antipyretics. Paracetamol, a combination without psycholeptics. ATC code N02B E51.
Registration number: № UA/15430/01/01
Registration date/valid until: 15.09.16/09.15.21
Packing: 10 tablets in a blister, 1 blister in a pack.
Shelf life: 2 years.
Legal category: over the counter
Full information about this drug you can find in this
instruction