Amixin® ІС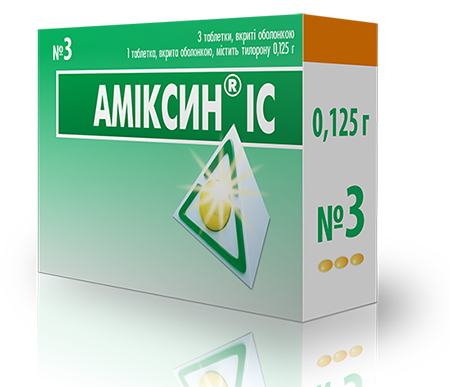 Immunomodulatory and antiviral medicine. Stimulates the body's a-b-y-interferons. It stimulates bone marrow`s stem cells, depending on dosage enhances antibody production, reduces the degree of immunosuppression, restores ratio T-supressors/T-helpers. Effective against a wide range of viral infections, including influenza viruses, other acute respiratory viral infections, hepatitis A, B, C, and herpes viruses. The mechanism of antiviral action is associated with inhibition of translation of virus-specific proteins in infected cells, thus inhibited reproduction of viruses. In animal studies (chicken and duck embryos) proved high antiviral activity of the drug relative to the originator of the highly pathogenic avian influenza (HPAI) strain H5N1, as well as (in studies with hens) and a significant immunostimulating adjuvant activity against the pathogen antigens HPAI .
Trade name
: Amixin ® ІC
INN
: Tilorone
Chemical name
: dihydrochloride 2,7-Bis[2-(diethylamino)ethoxy]fluoren-9-one
Pharmaceutical form
: film-coated tablets, 0.06 g and 0.125 g
Pharmacotherapeutic group
:
Immunostimulants. Other immunostimulants. ATX code L03A X.
Registration number
: UA/2559/01/01; UA/2559/01/02
Date of registration /expiration date
:
the validity of the registration certificate is not limited from 10/17/2019.
Registration in other countries
: none
Packing
:
tablets No. 3 (3 × 1), No. 6 (2 × 3), No. 9 (3 × 3), No. 10 (5 x 2) in blister pack
Shelf life
: 5 years
Legal category:
over the counter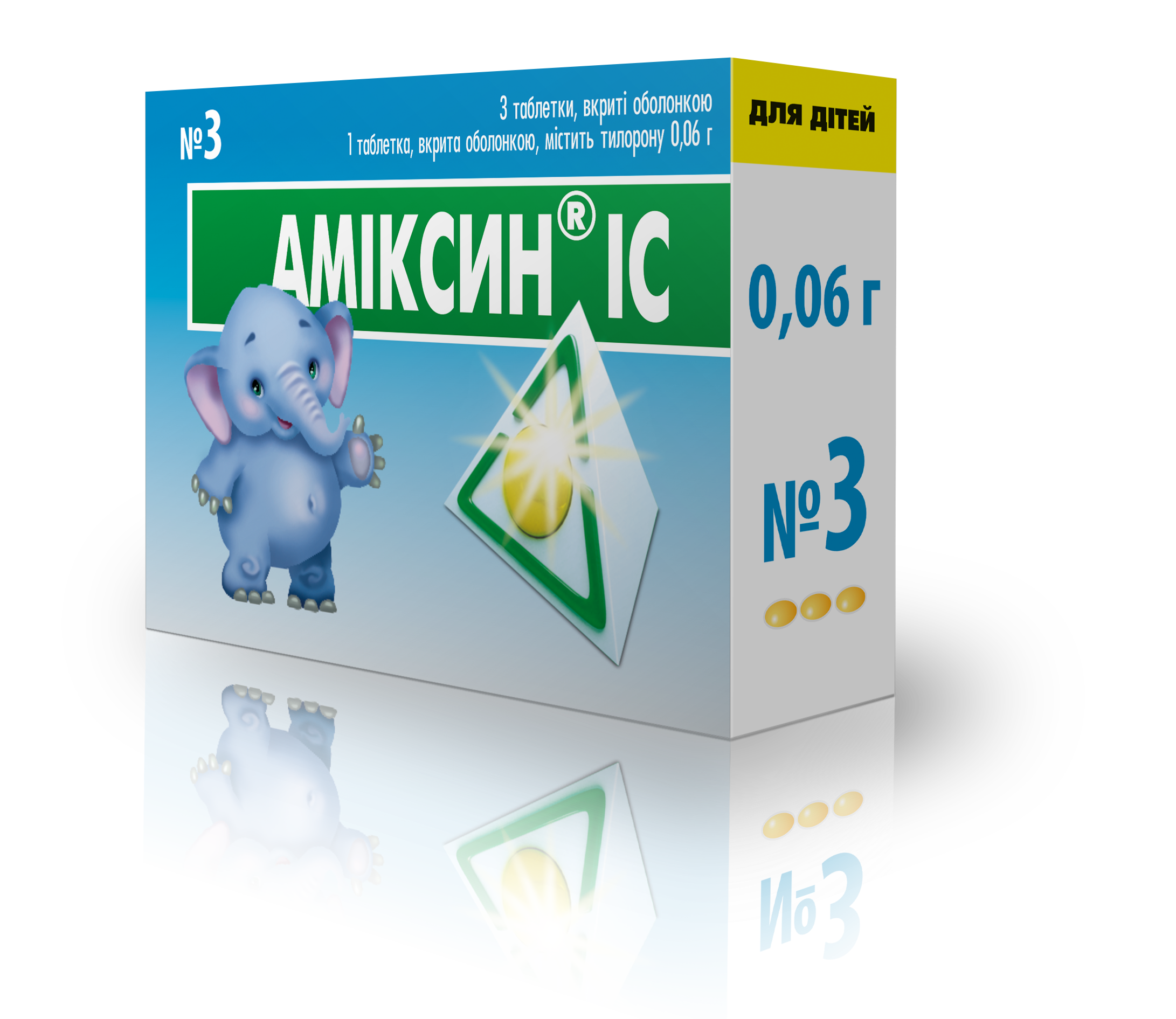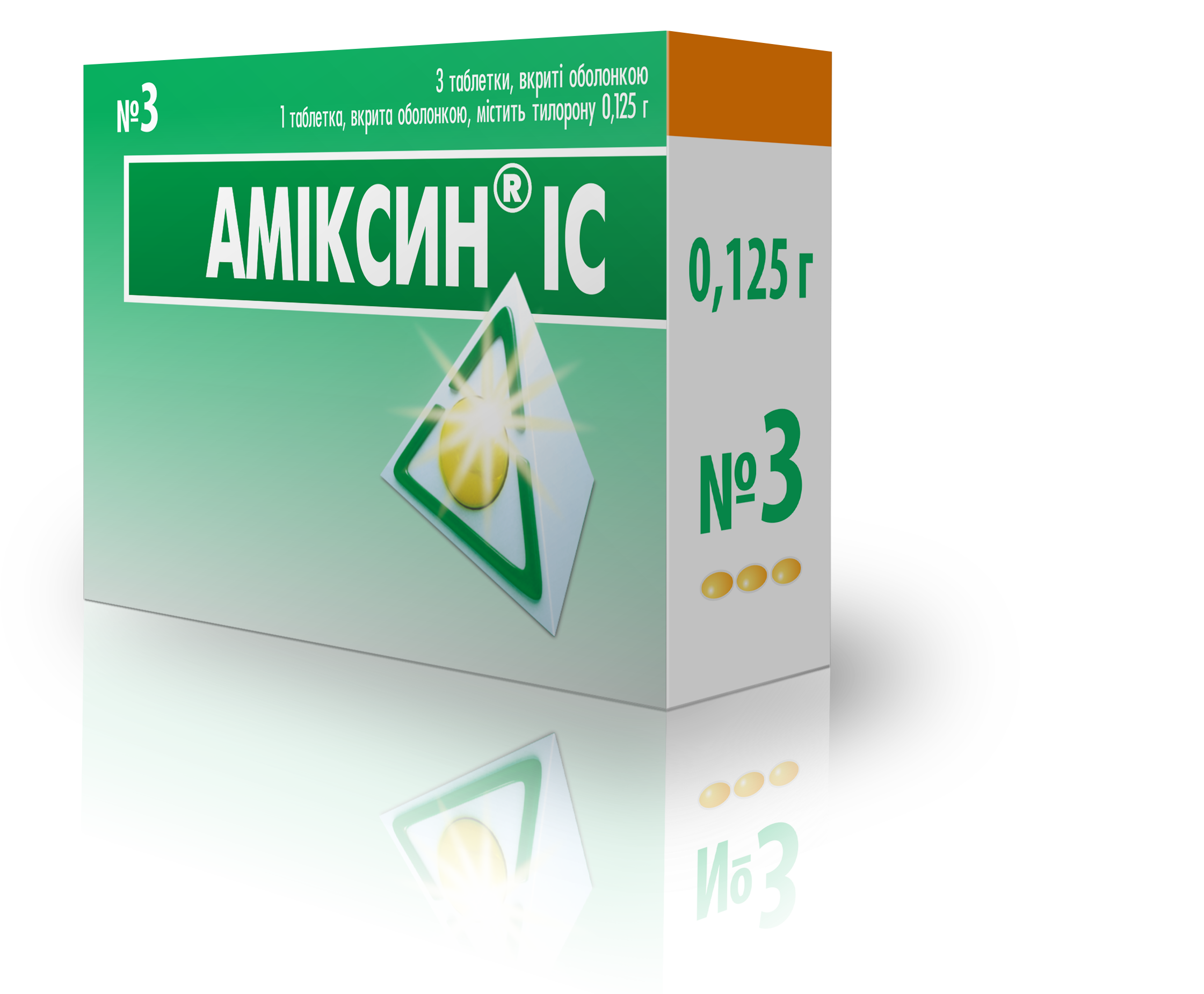 Full information about this drug you can find in this
instruction