Amilar IC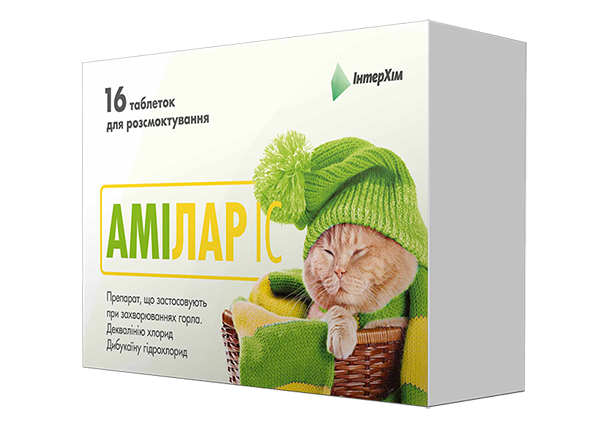 The medicine for the topical treatment of acute inflammatory diseases of the mouth and throat: gingivitis, ulcerative and aphthous stomatitis, tonsillitis, laryngitis and pharyngitis.
Amilar ІС can be applied in the case of mixed infection of the mouth and throat (on doctor's advice) as a secondary drug in the treatment of catarrhal tonsillitis, lacunar angina and angina Plaut-Vincent; in the case of candidiasis oral cavity and pharynx.
It is recommended in the postoperative period after tonsillectomy and tooth extraction.
Amilar EC also recommended in the presence of halitosis.
Trade name: Amilar ІС
INN: dequalinium chloride, dibucaine hydrochloride (dequalinium, dibucaine)
Pharmaceutical form: orally disintegrating tablet
Pharmacotherapeutic group: Drugs used in diseases of the throat. ATC code R02A.
Registration number: № UA / 14891/01/01; UA / 14892/01/01; UA / 14893/01/01
Registration date / valid until: the validity period of the registration certificate is not
limited from 09.09.20.
Packing: 8 tablets in a blister, 1 or 2 blisters in a pack
Shelf life: 3 years.
Legal category: over the counter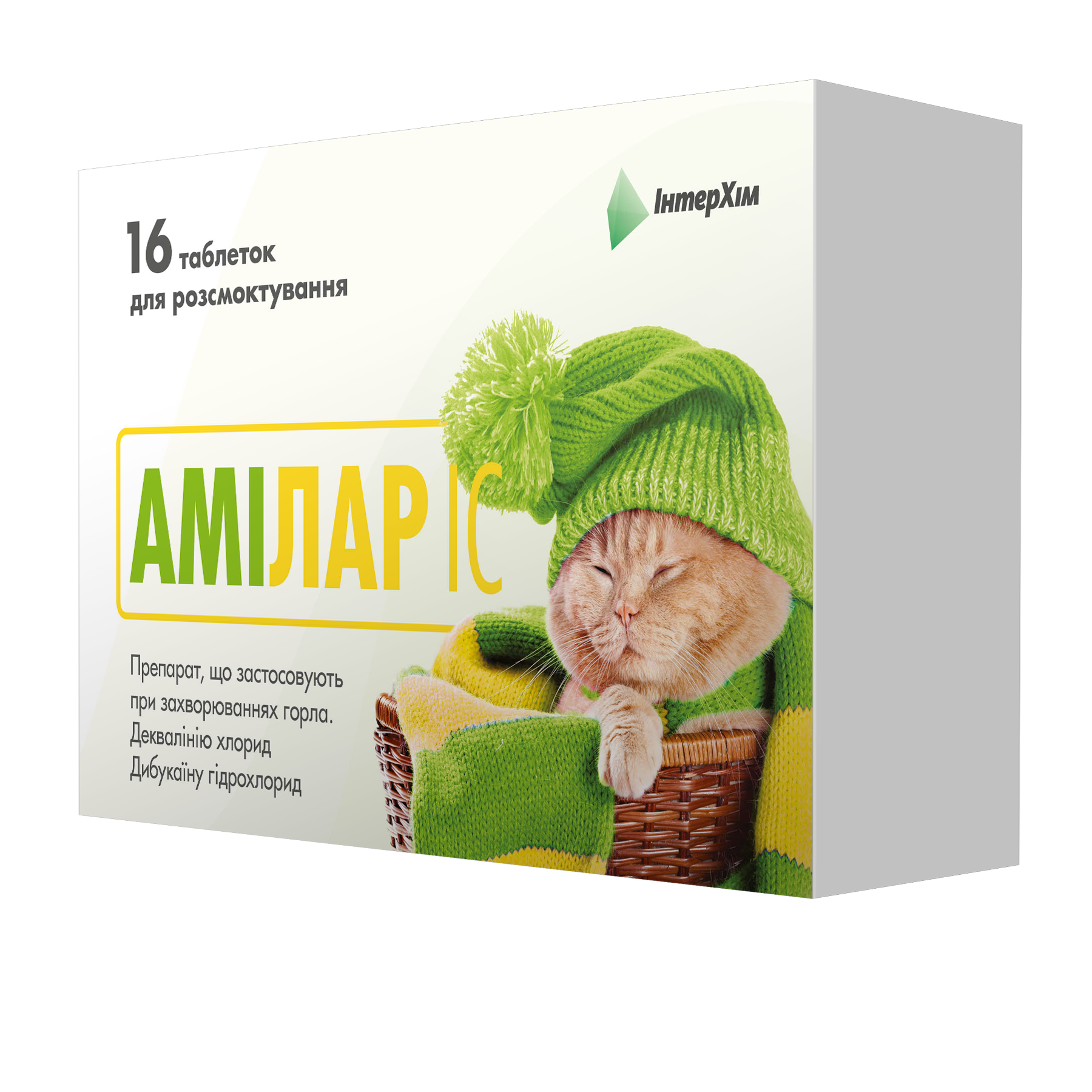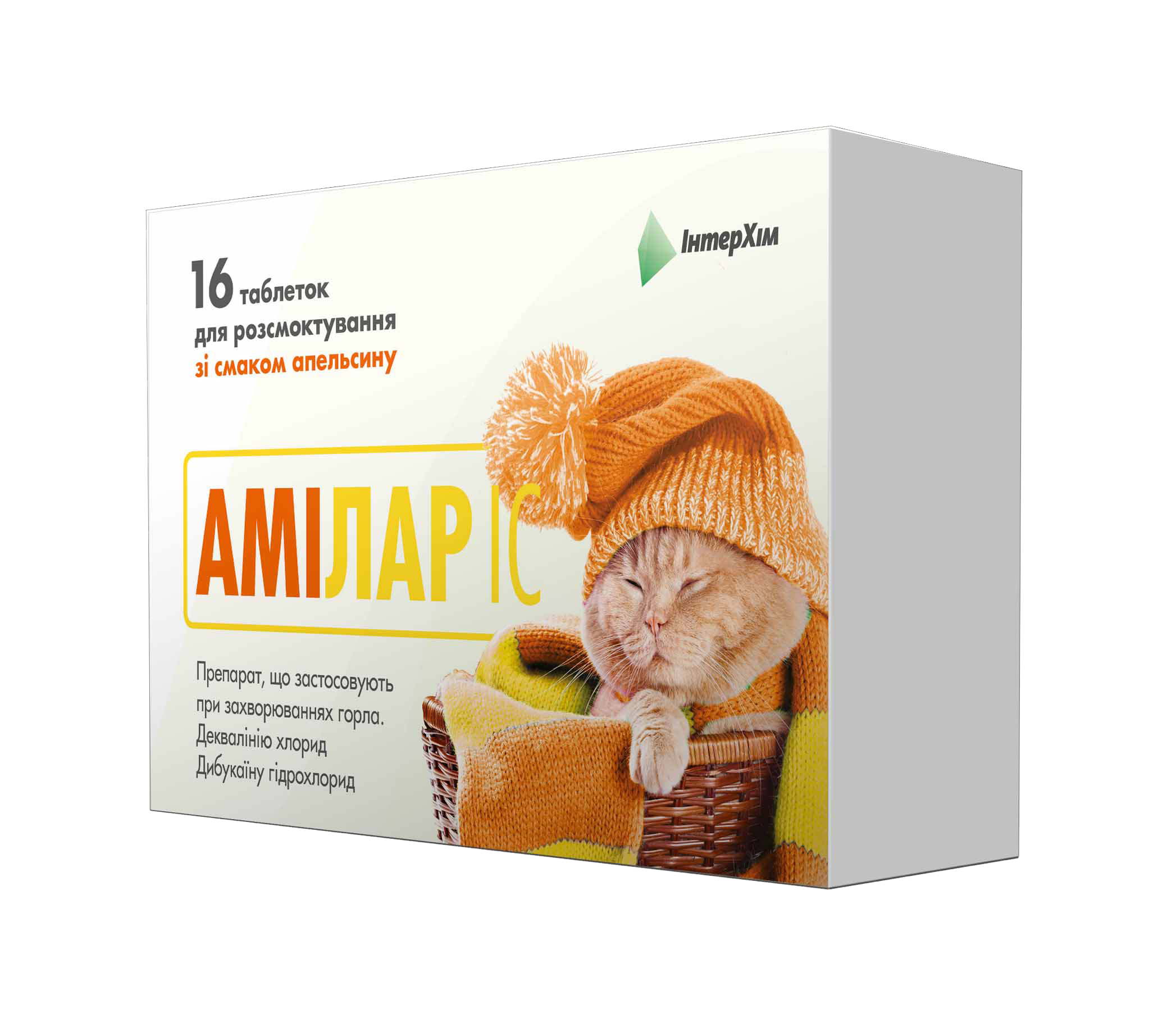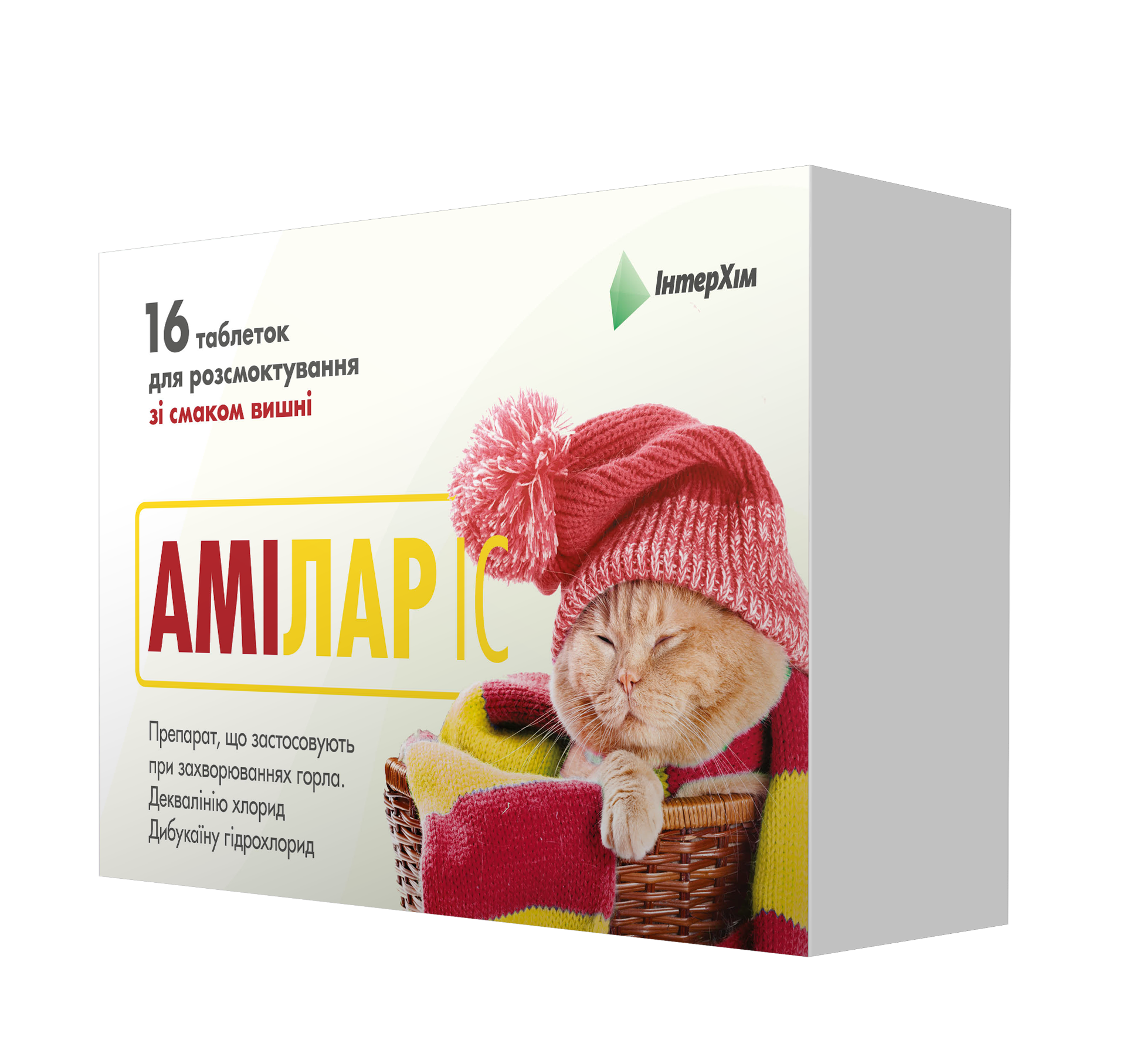 Full information about this drug you can find in this
instruction