Babyplant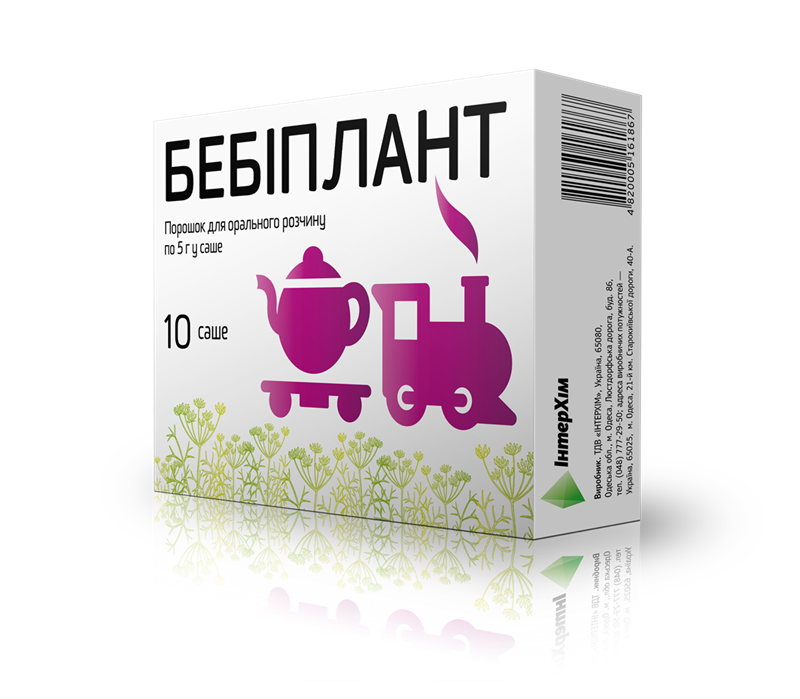 Dietary supplement to the diet, which is used for the prevention and relief of colic in infants, eliminating discomfort from the digestive tract, which is manifested by excessive flatulence, intestinal spasms.
Biologically active substances included in the dietary supplement, may reduce gas production and normalization of intestinal motility, impaired intestinal spasms, improve carminative.

1 sachet contains glucose anhydrous, lactose monohydrate, fennel extract (Foeniculum vulgare) - 250 mg, fennel oil * (with a minimum of 0.5 mg of anethole and fenchone 0.2 mg) - 2.4 mg.
* part of the fennel extract, containing oil of fennel.
Trade name: Babyplant
Pharmaceutical form: powder for oral solution
Packing: powder for oral solution 5 g in a sachet, 10 sachet in a pack.
Shelf life: 2 years
Full information about this drug you can find in this
instruction