BCAA smart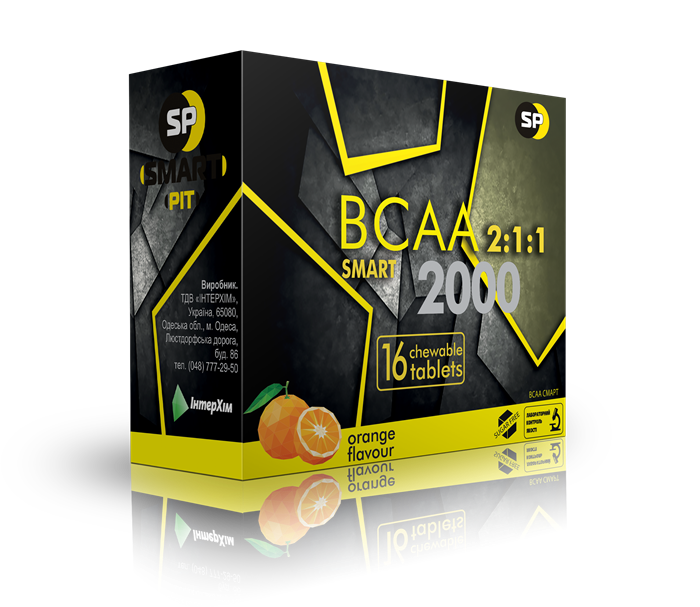 Dietary supplement "BCAA smart".
Branched-chain amino acids (BCAA) - amino acids with branched chains. A complex consisting of three essential amino acids (leucine, isoleucine, valine), which are the main material for muscle building.
BCAA is 35% of all amino acids in the muscle protein.
The ratio of 2: 1: 1
Chewable tablets BCAA smart with the flavors of orange and cherry.

Trade name: BCAA smart.
Dosage form: chewable tablets and film-coated tablets.
Packing: chewable tablets №16, film-coated tablets №20 and №60.
Shelf life: 2 years.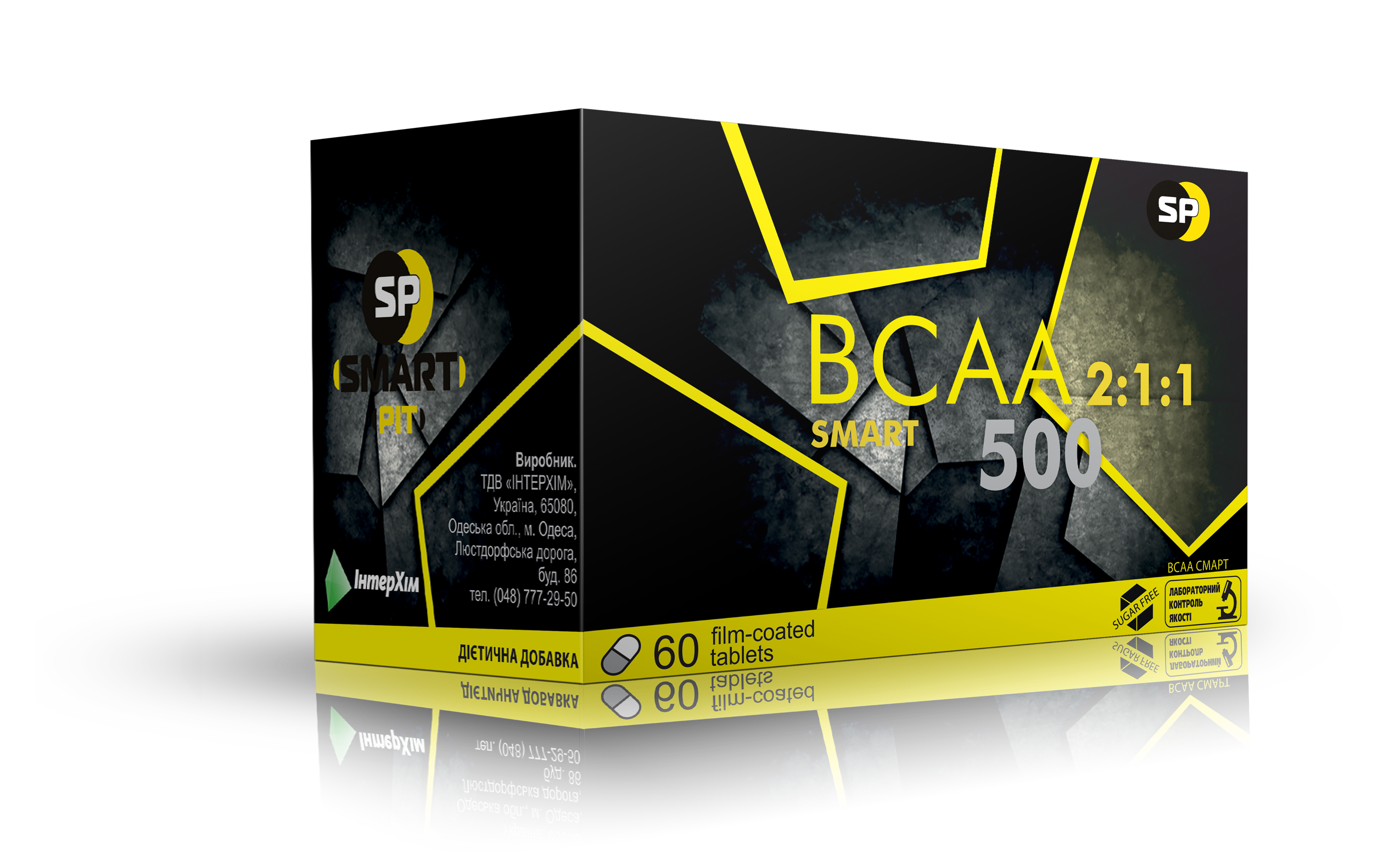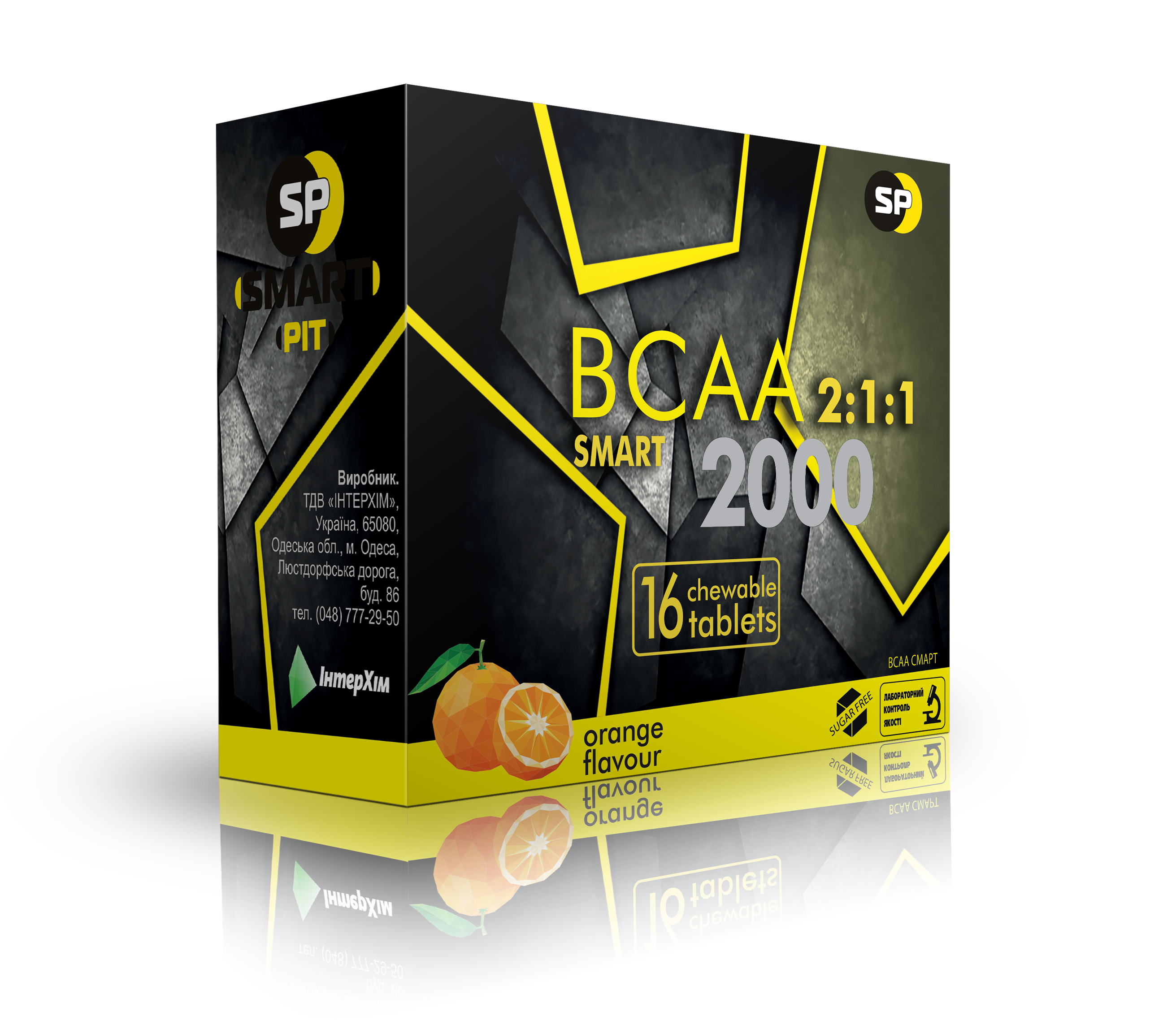 Full information about this drug you can find in this
instruction