Suglobin IC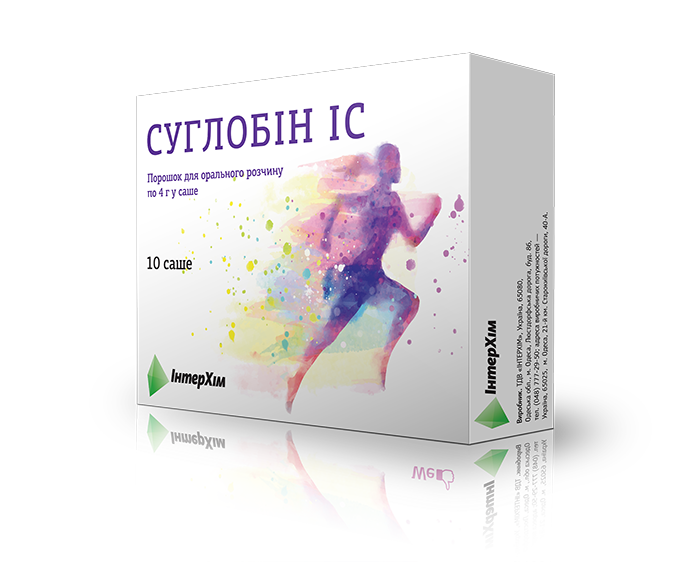 A dietary supplement to the diet, is used as an additional source of collagen, chondroitin and glucosamine, which are essential components for the regeneration of connective tissue, synovial fluid and cartilage components of the joints.
Chondroitin and glucosamine are natural substances that in the human body provide elasticity and elasticity of cartilaginous tissue, skin, tendons, ligaments and vessels. Chondroitin is a high molecular weight mucopolysaccharide, which is found in high quantities in cartilages, bones and connective tissue. The decrease in chondroitin content in tissues is observed with aging of the body, as well as with such diseases as osteoarthritis and osteochondrosis. Glucosamine is involved in the formation of articular cartilage, tendons, ligaments and joint fluid.
Collagen is a fibrous protein, which is the basis for the formation of collagen fibers of connective tissue - gives it strength and flexibility. Collagen type II is the main building protein of cartilaginous tissue. It accounts for about 90% of the collagen in the articular cartilage. If there is a violation of the formation of collagen, joints, tendons, ligaments and skin can develop.
Trade name: Suglobin IC
Pharmaceutical form: powder for oral administration as a solution
Packing: Powder for oral solution 4 grams per sachet. 10 or 16 sachets in a pack.
Shelf life: 2 years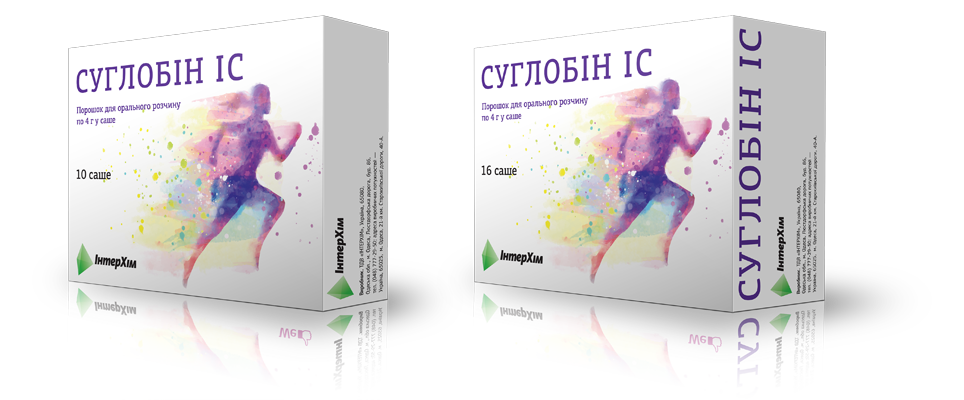 Full information about this drug you can find in this
instruction