Amiphena IC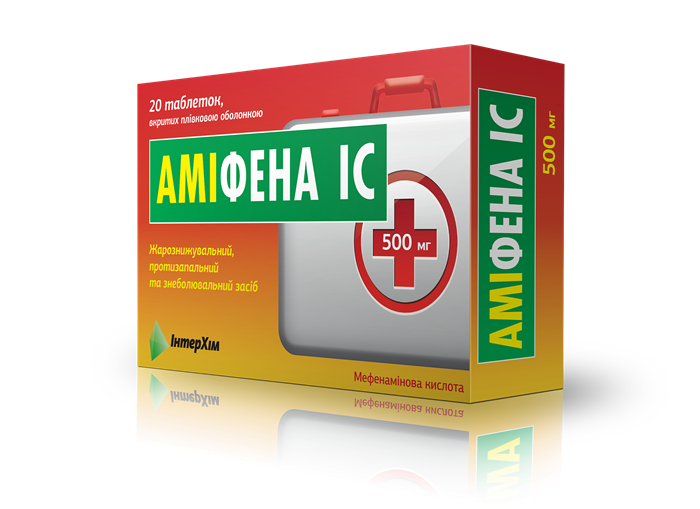 1 tablet contains mefenamic acid 250 mg or 500 mg.
Mefenamic acid is a non-steroidal anti-inflammatory drug that has anti-inflammatory, analgesic and antipyretic effects.
Indications for taking the drug are as follows:
Acute respiratory viral infections and influenza. Pain of low and medium intensity: muscular, articular, traumatic, dental, headache of various etiologies, postoperative and postnatal pain. Primary dysmenorrhea. Dysfunctional menorrhagia, including those caused by the presence of intrauterine contraceptives, in the absence of pathology of pelvic organs. Inflammatory diseases of the musculoskeletal system: rheumatoid arthritis, rheumatism, Bechterew's disease.
Trade name: AMIPHENA IC
Pharmaceutical form: film-coated tablets.
Pharmacotherapeutic group: Non-steroidal anti-inflammatory drugs. Fenamates. Mefenamic acid. Code ATX M01A G01.
Registration number: №UA /16620/01/01; №UA /16620/01/02
Date of registration / valid until: 19.03.2018 / 19.03.2023
Packing: 10 tablets per blister; 2 blisters per pack.
Shelf life: 3 years.
Legal category: over the counter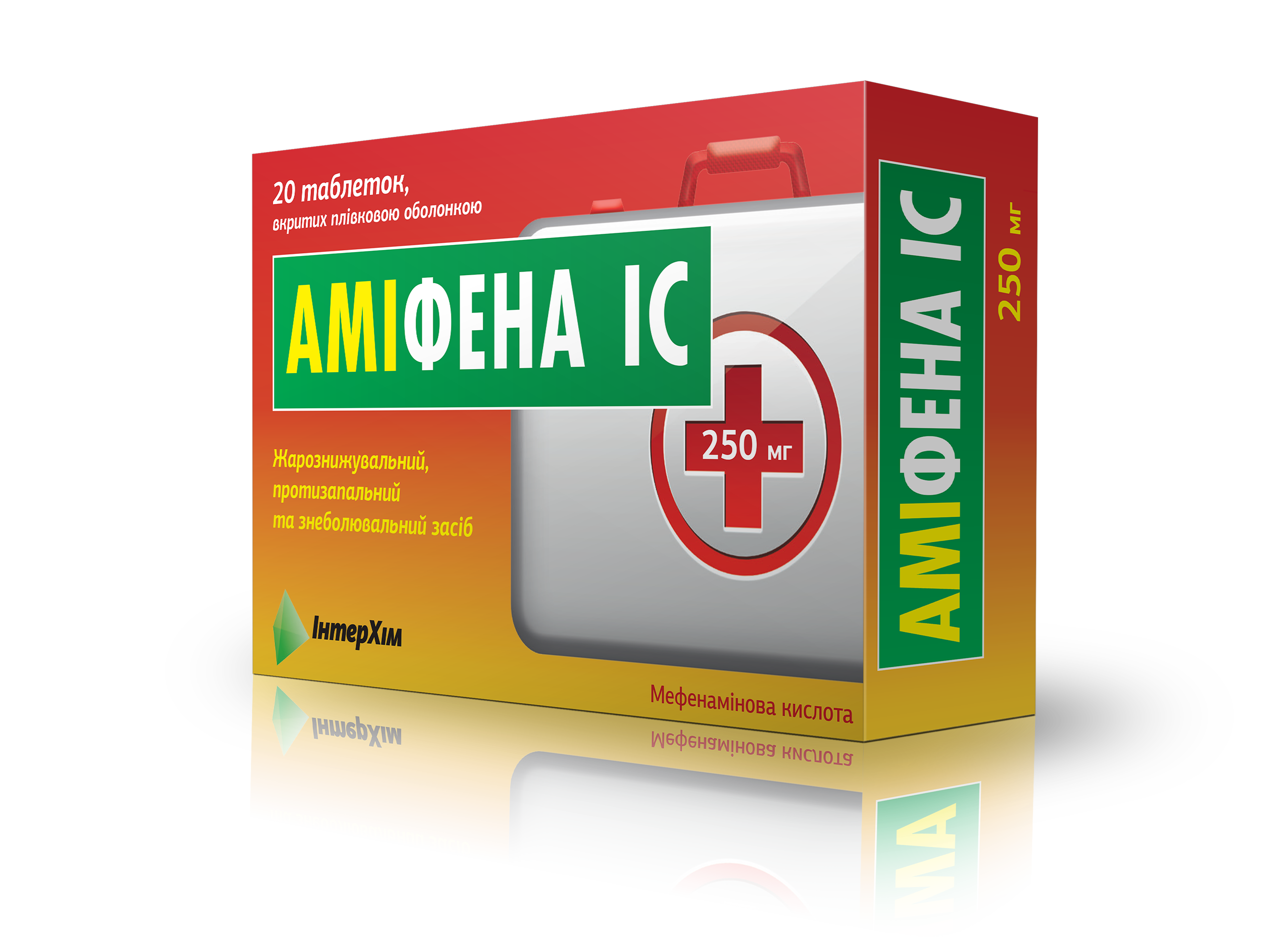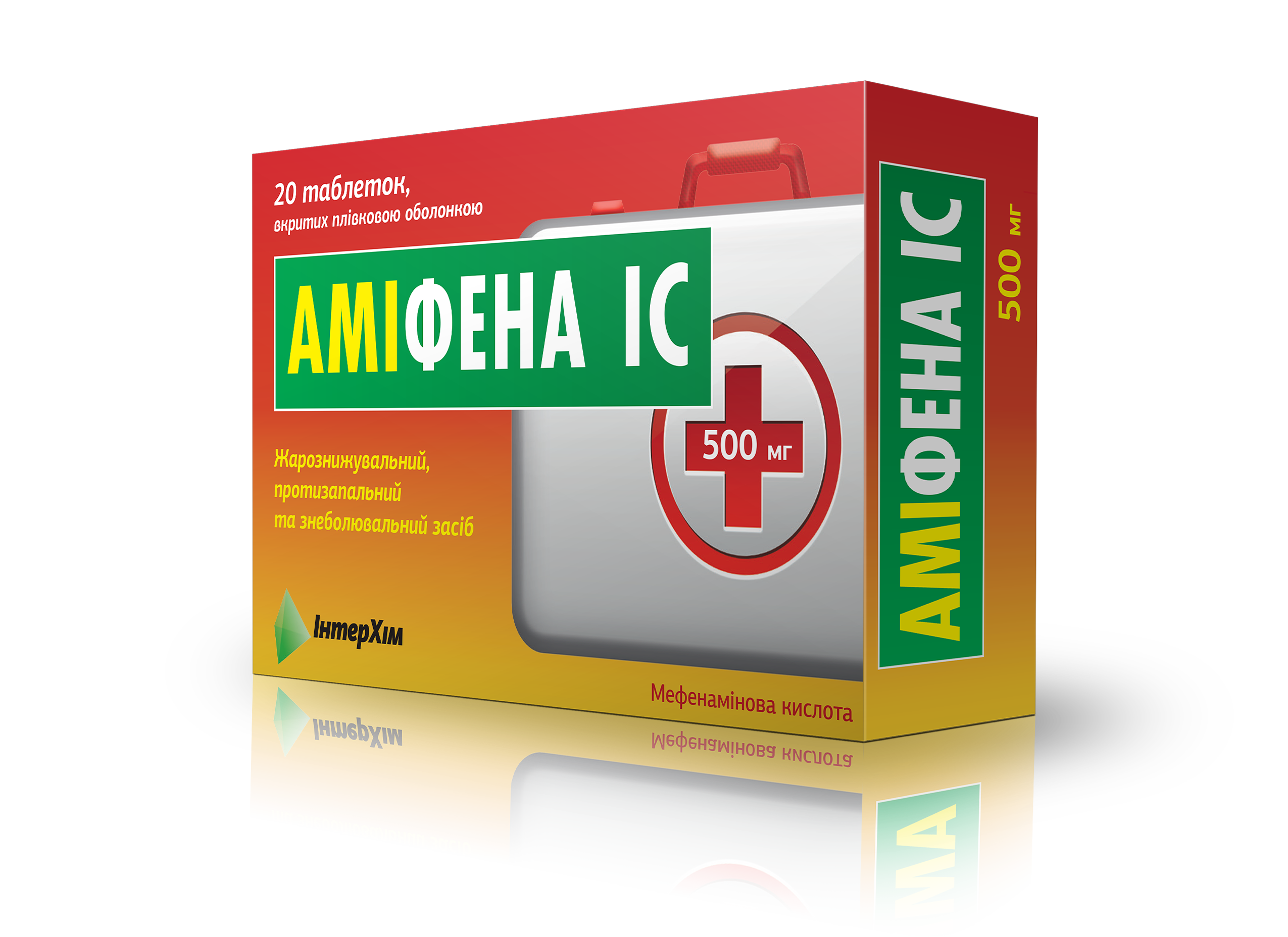 Full information about this drug you can find in this
instruction