Pramipexole IC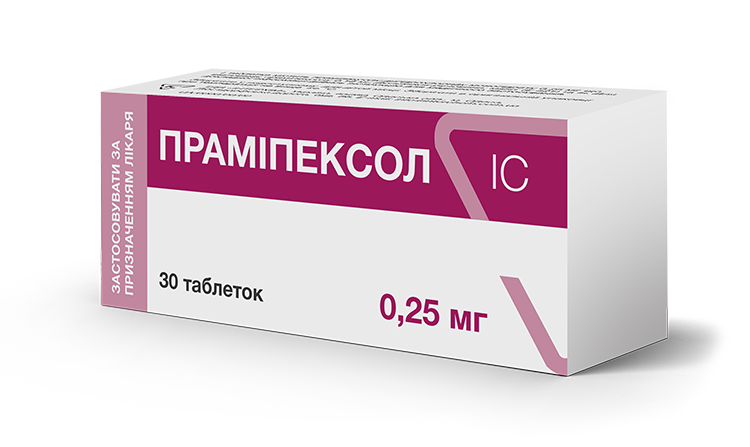 Pramipexole is a dopamine agonist with high selectivity and specificity for dopamine receptors. Pramipexole facilitates parkinsonian movement disorders by stimulation of the striatum (striatum) of dopamine receptors.
Indications of "Pramipexole ІС": treating the symptoms of idiopathic Parkinson's disease in adults as monotherapy (without levodopa) or in combination with levodopa, symptomatic treatment of idiopathic restless legs syndrome moderate to severe adult.
Trade name: Pramipexole ІC
Dosage form: tablets of 0.25 mg and 1 mg
Pharmacotherapeutic group: Dopaminergic drugs. Dopamine agonists. Pramipexol.
ATX code N04B C05.
Registration number: № UA / 15526/01/01, № UA / 15526/01/02
Registration date / valid until: the validity period of the registration certificate is not limited from 10.09.2021.
Packaging: tablets № 30 (10 × 3) in the blister pack
Shelf life: 3 years
Legal category

:

p

rescription

only medicine



Full information about this drug you can find in this
instruction