Noobut® IC sachet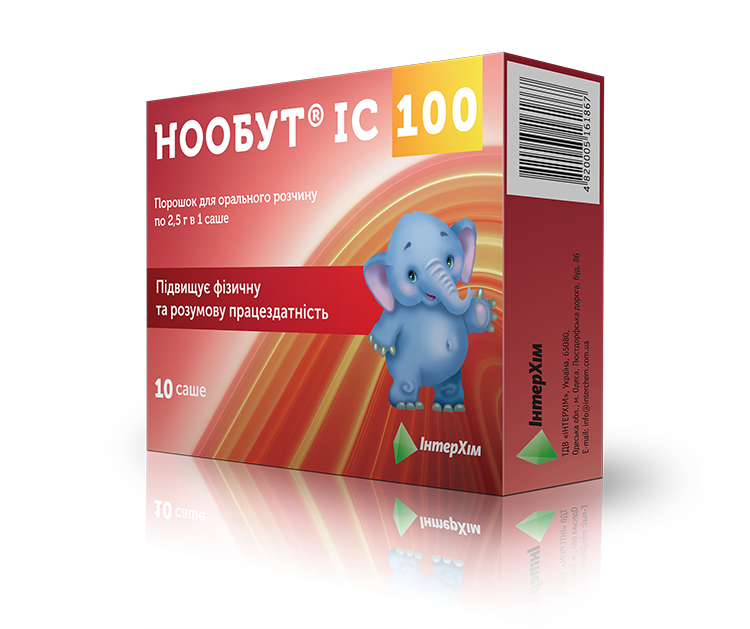 Noobut® IC stimulates learning processes, improves memory, increases physical and mental performance, eliminates emotional stress, anxiety, fear, emotional lability, irritability, improves sleep, enhances and increases the effects of hypnotics, narcotics, antipsychotics, and anticonvulsants. Psychological performance (attention, memory, speed and accuracy of sensory-motor reactions) under the influence of Noobut® IC are improved in contrast to the action of tranquilizers.
The contents of the sachet should be dissolved in 0.5 cup of boiled water and taken in, a course of treatment is 2-6 weeks.
Trade name: Noobut® ІС
INN / common name: Phenibut.
Chemical name: 4-amino-3-phenylbutanoic acid hydrochloride.
Dosage form: powder for oral solution.
Pharmacotherapeutic group: Psychostimulants, drugs used in attention deficit hyperactivity disorder (ADHD), nootropic drugs. Other psychostimulants and nootropic drugs. Fenibut Code ATX N06B X22.
Registration number: UA / 8831/02/01; UA / 8831/02/02
Registration date / valid until: the validity period of the registration certificate is not limited from 10.09.2021.
Packing: 2.5 g of powder in a sachet; 10 sachet in a pack.
Shelf life: 3 years.
Legal category: with counter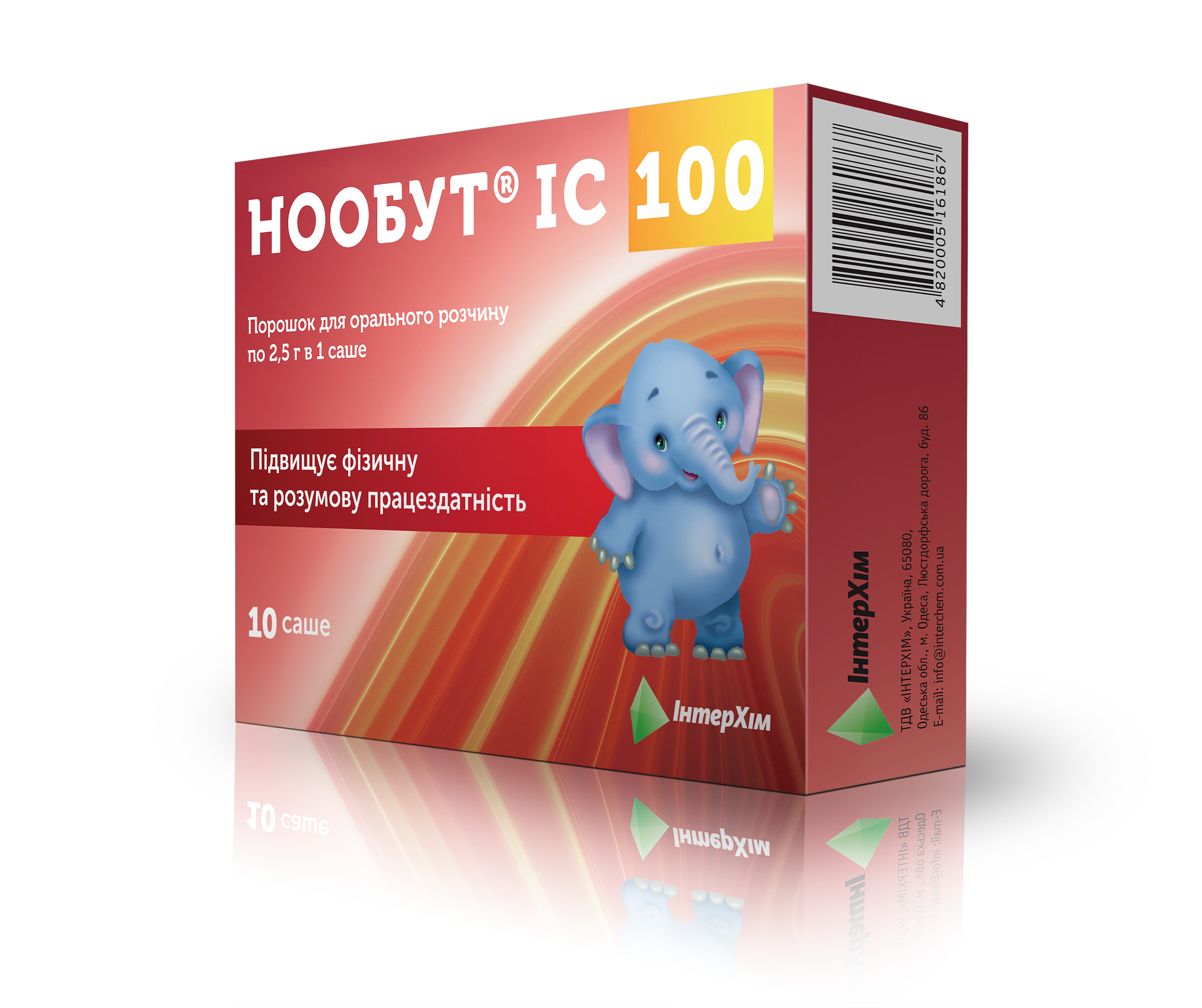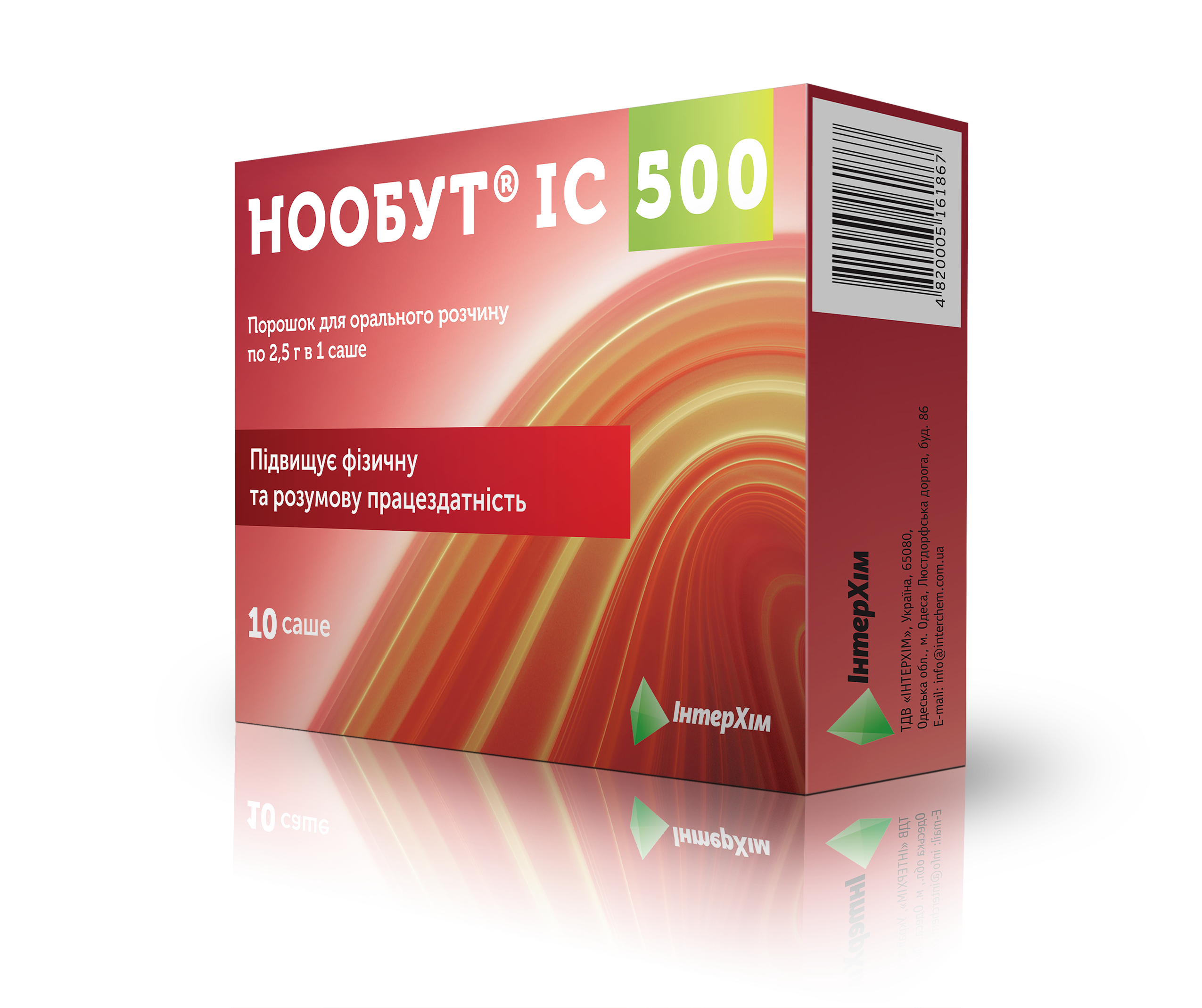 Full information about this drug you can find in this
instruction