L-carnitine smart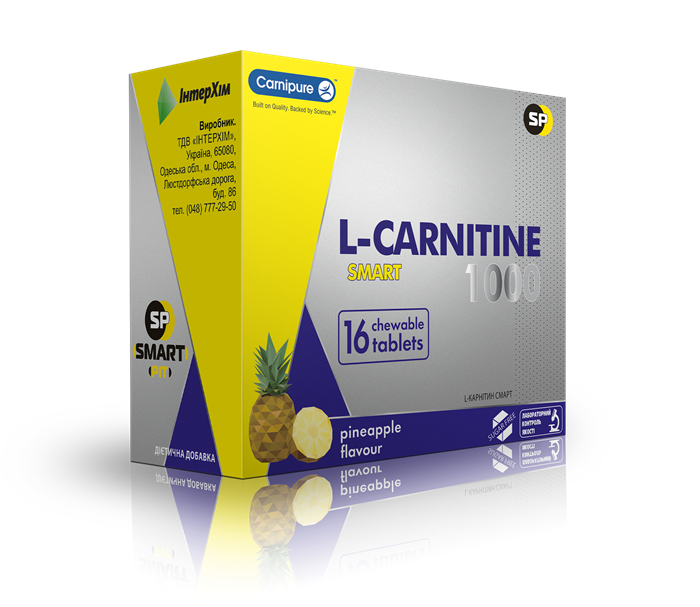 Dietary supplement "L-carnitine smart."
L-carnitine is a natural substance related to the vitamins of group B. It promotes the transformation of adipose tissue into energy under aerobic loads. It helps to increase stamina, has anabolic effect, stimulates regeneration of tissues.
Produced from the original Swiss substance Carnipure®.
Based on the licensing agreement with the company "Lonza".
L- Carnitine Smart with pineapple taste.

Trade name: L-карнітин смарт
Dosage form: chewable tablets and film-coated tablets.
Packing: chewable tablets №16, film-coated tablets №20 and №60.
Shelf life: 2 years.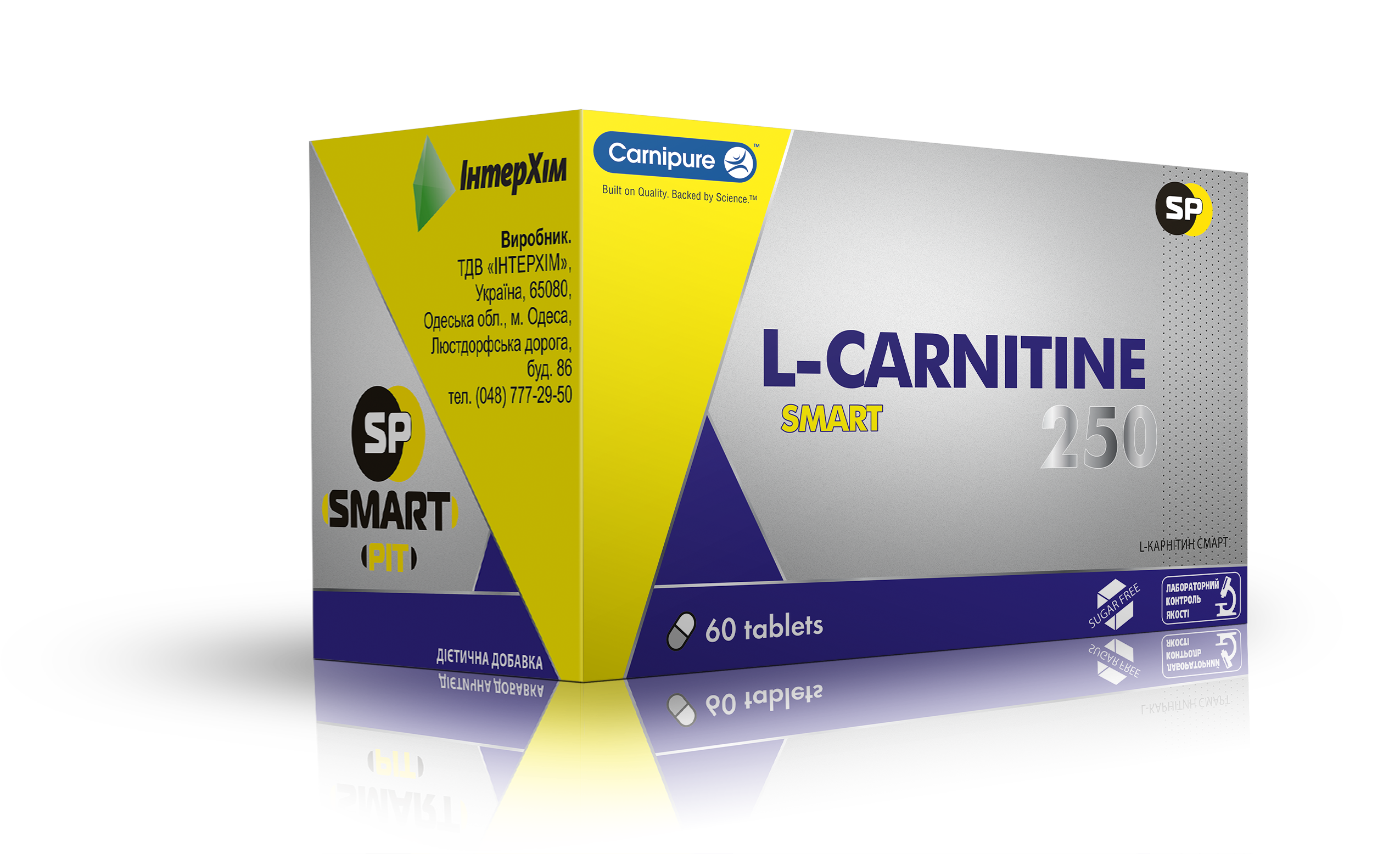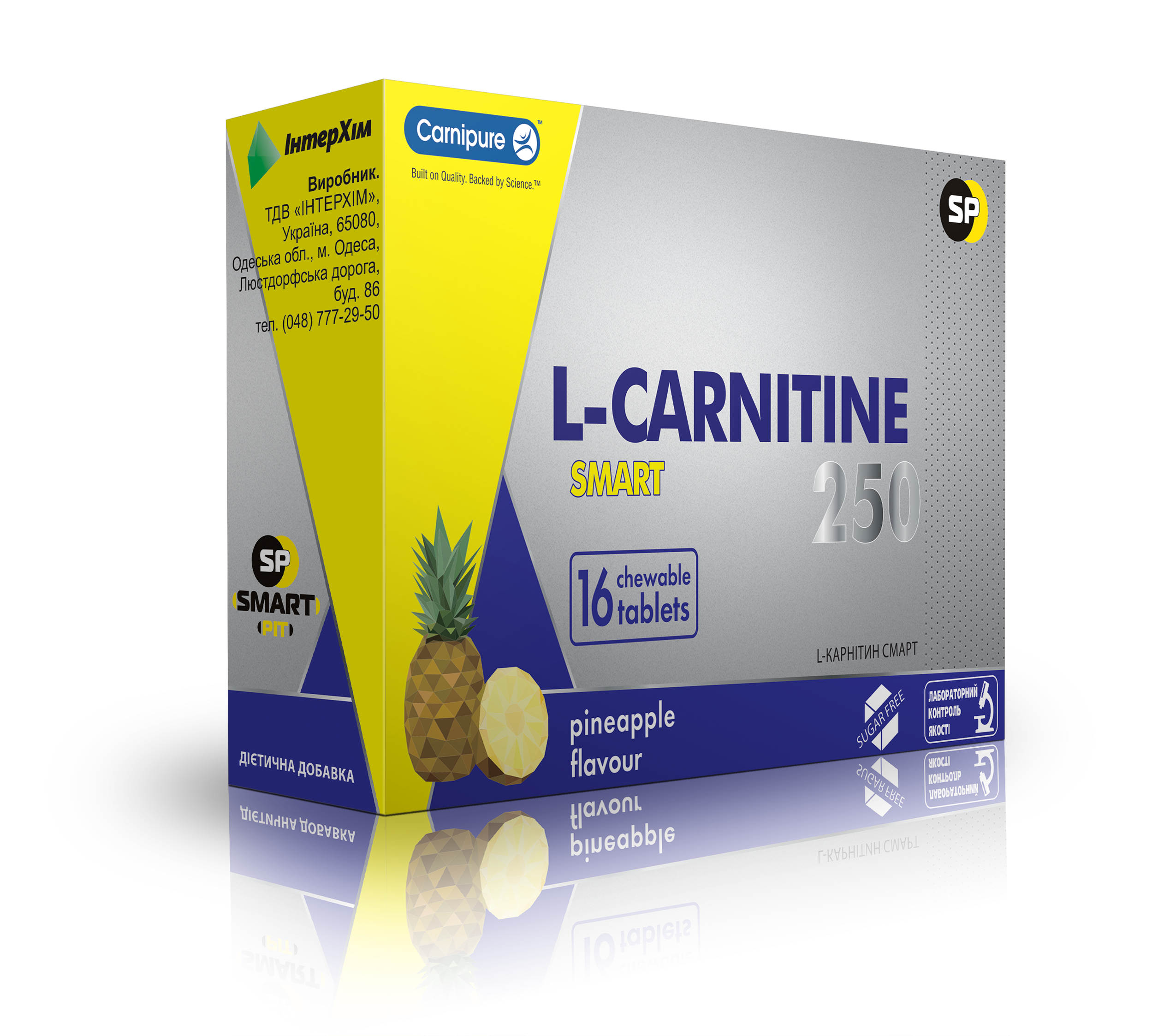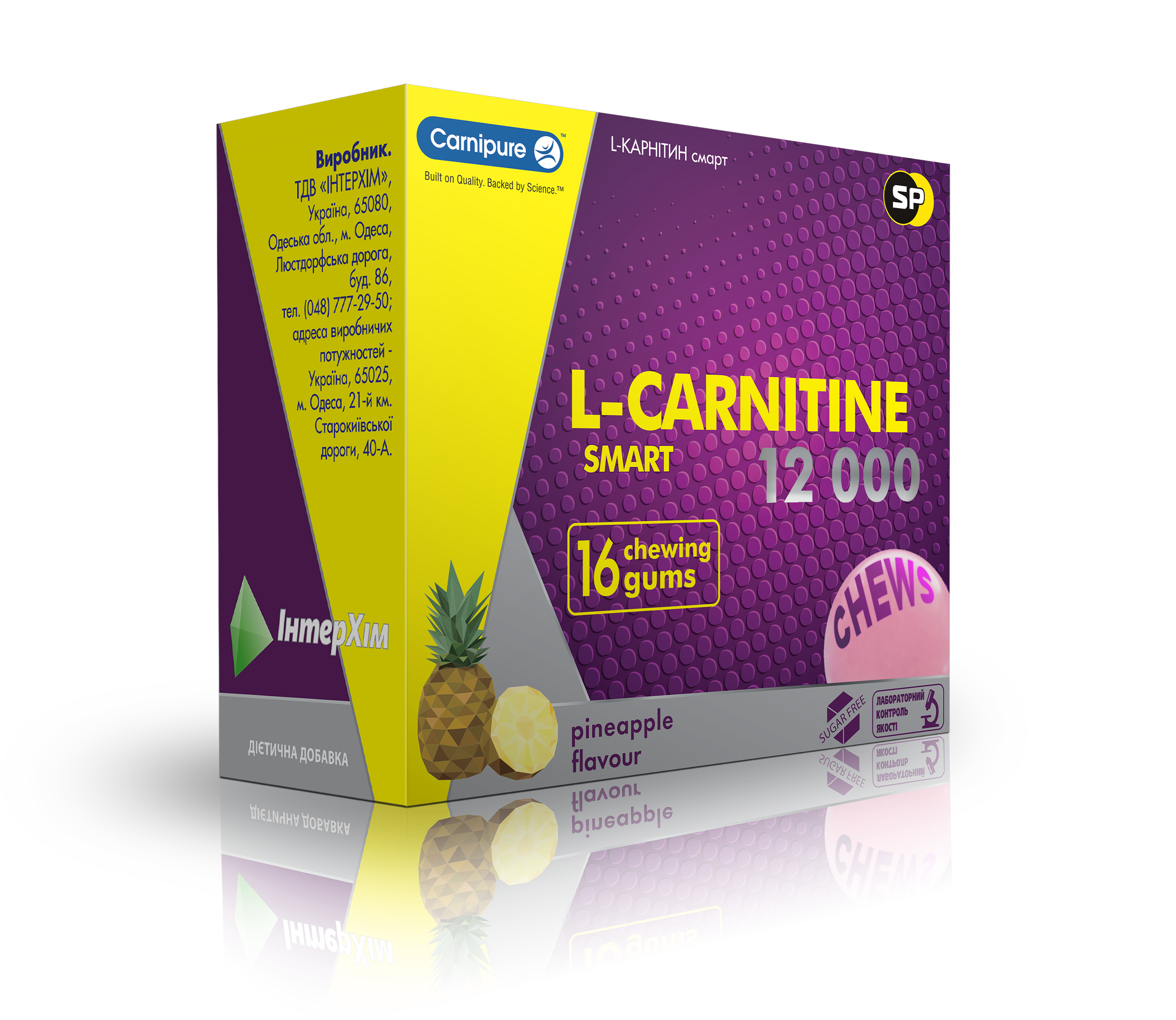 Full information about this drug you can find in this
instruction