Liveria ® ІС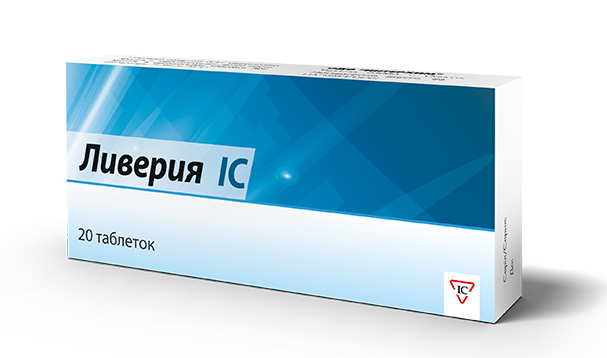 Hepatoprotective and detoxification agent. Liveria increases resistance of hepatocytes to the products of lipid peroxidation induced by exposure to various toxic agents, particularly ethanol. It prevents the accumulation of fat in hepatocytes and prevents the formation of fatty liver. It prevents the formation of collagen and fibronectin, and inhibits the formation of cirrhosis.
Trade name: Liveria ® ІС

INN: metadoxine

Chemical name: Pyridoxine L-2-pyrrolidone- 5 Carboxylate

Dosage form: Tablets of 0.5 g

Pharmacotherapeutic group: medicinal product in alcohol dependence.
ATC code N07B B.

Registration number: UA/13164/01/01

Date of registration / expiration date: the validity period of the registration certificate is not limited from 29.11.2017.

Registration in other countries: none

Packing: Tablets 0.05 g №20

Shelf life: 3 years
Legal category: over the counter
Full information about this drug you can find in this
instruction