Ginkgoba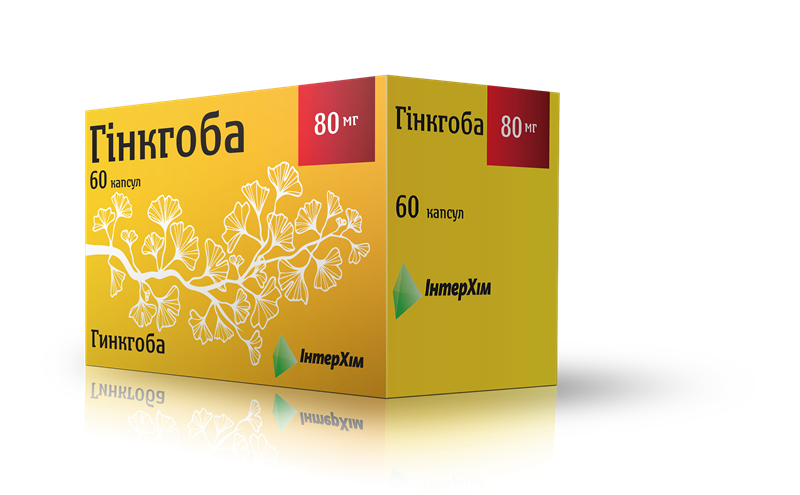 GINKGOBA is indicated for the symptomatic treatment of cognitive disorders in elderly patients, except for patients with confirmed dementia, Parkinson's disease, cognitive disorders of iatrogenic origin, or those resulting from depression or metabolic disorders. Concomitant treatment is dizziness of vestibular origin as an addition to vestibular rehabilitation and symptomatic treatment of tinnitus.
1 capsule contains ginkgo extract (Folium Ginkgo) (39,6‒49,5:1) (extractant - ethanol 50%) 40 mg, 80 mg or 120 mg.
The preparation of vegetable origin, normalizes metabolism in cells, rheological properties of blood, microcirculation, mediator processes in the central nervous system.
Trade name: GINKGOBA
Pharmaceutical form: сapsules.
Pharmaceutical group: medicinal product for dementia. ATX Code N06D X02.
Registration number: №UA/15691/01/01, №UA/15691/01/02, №UA/15691/01/03
Date of registration/valid until: the validity of the registration certificate is not limited from 01.10.2021.
Packing: 10 capsules in a blister, 2 or 6 blisters in a pack.
Shelf life: 3 years.
Legal category: over the counter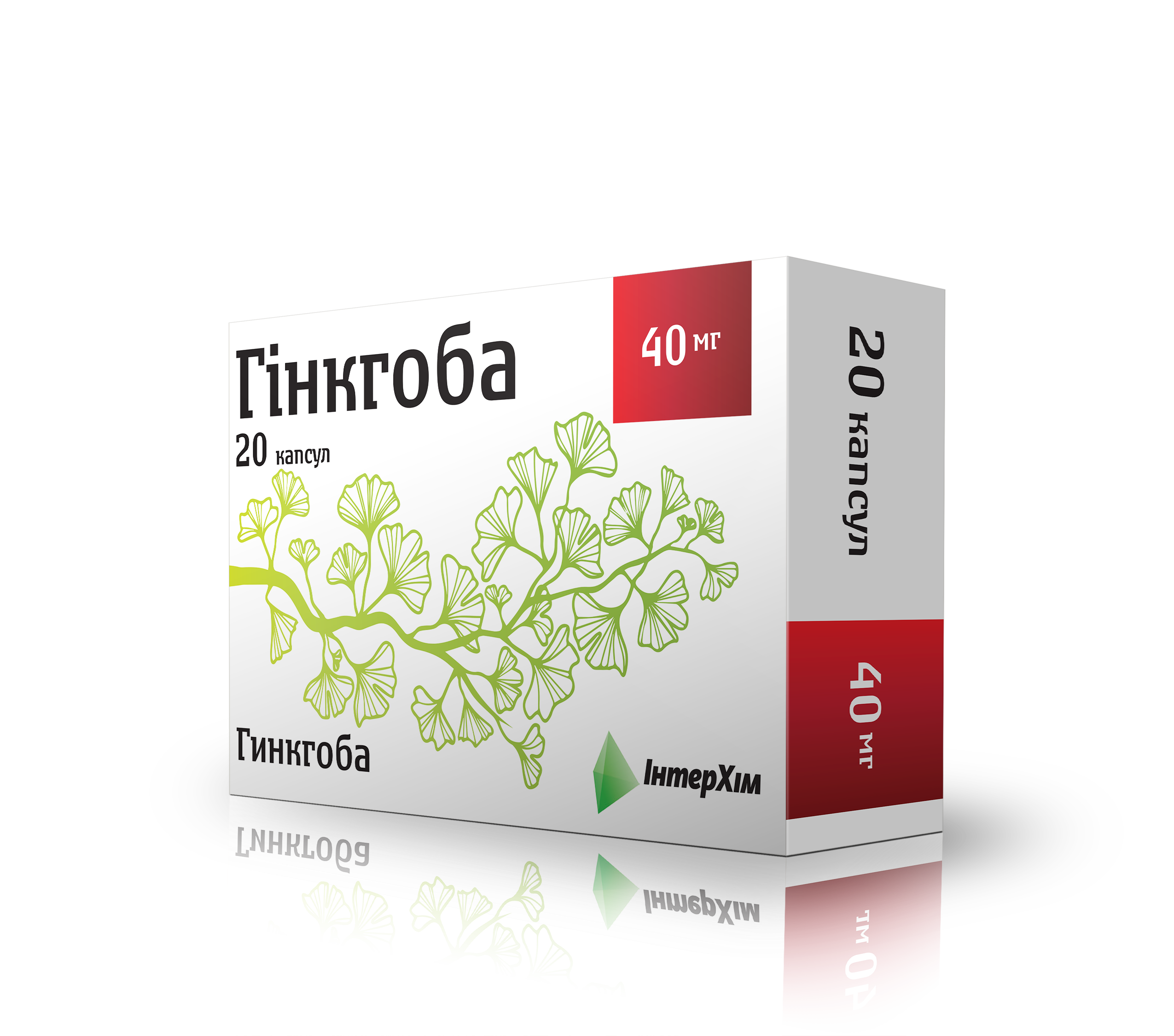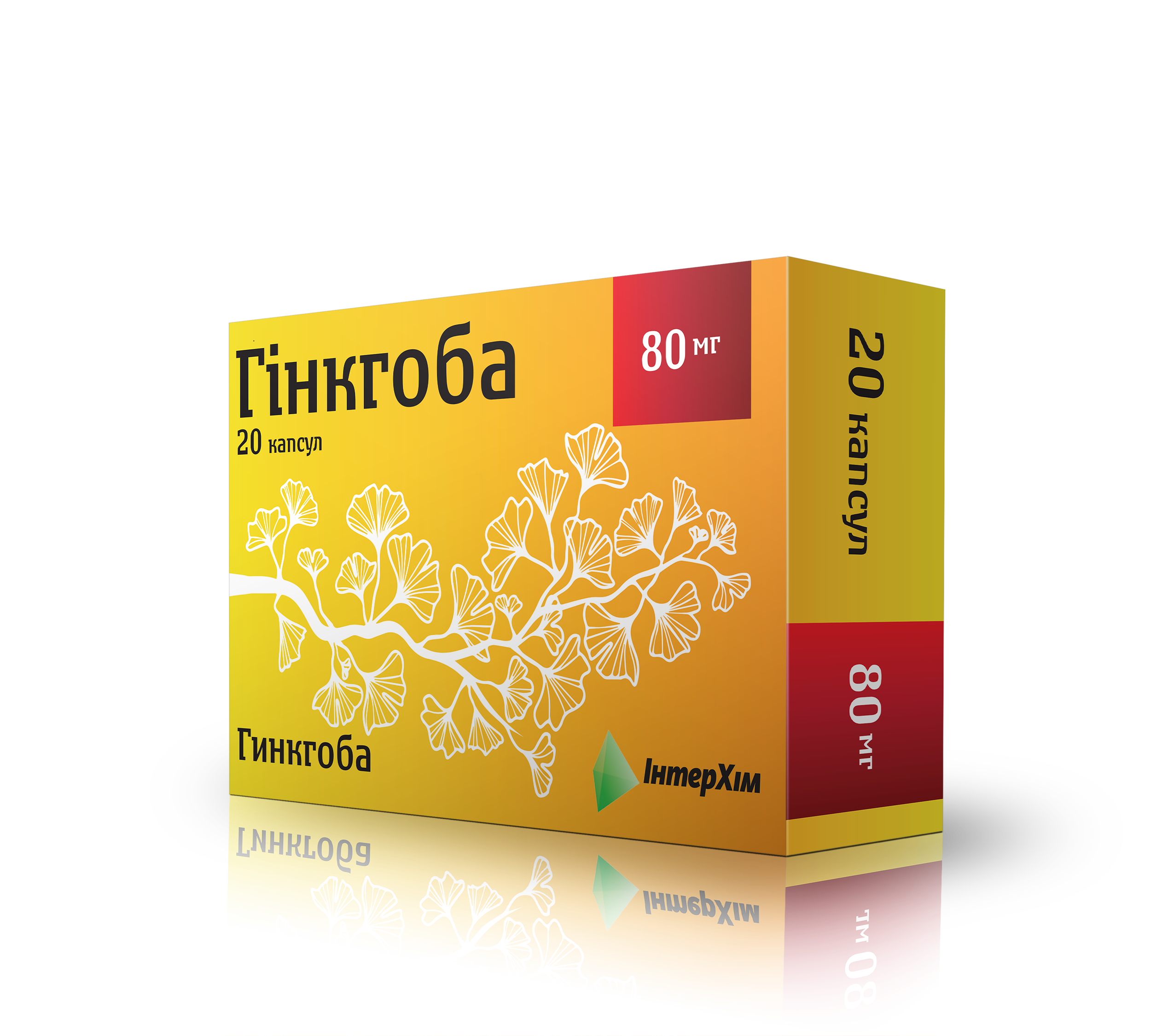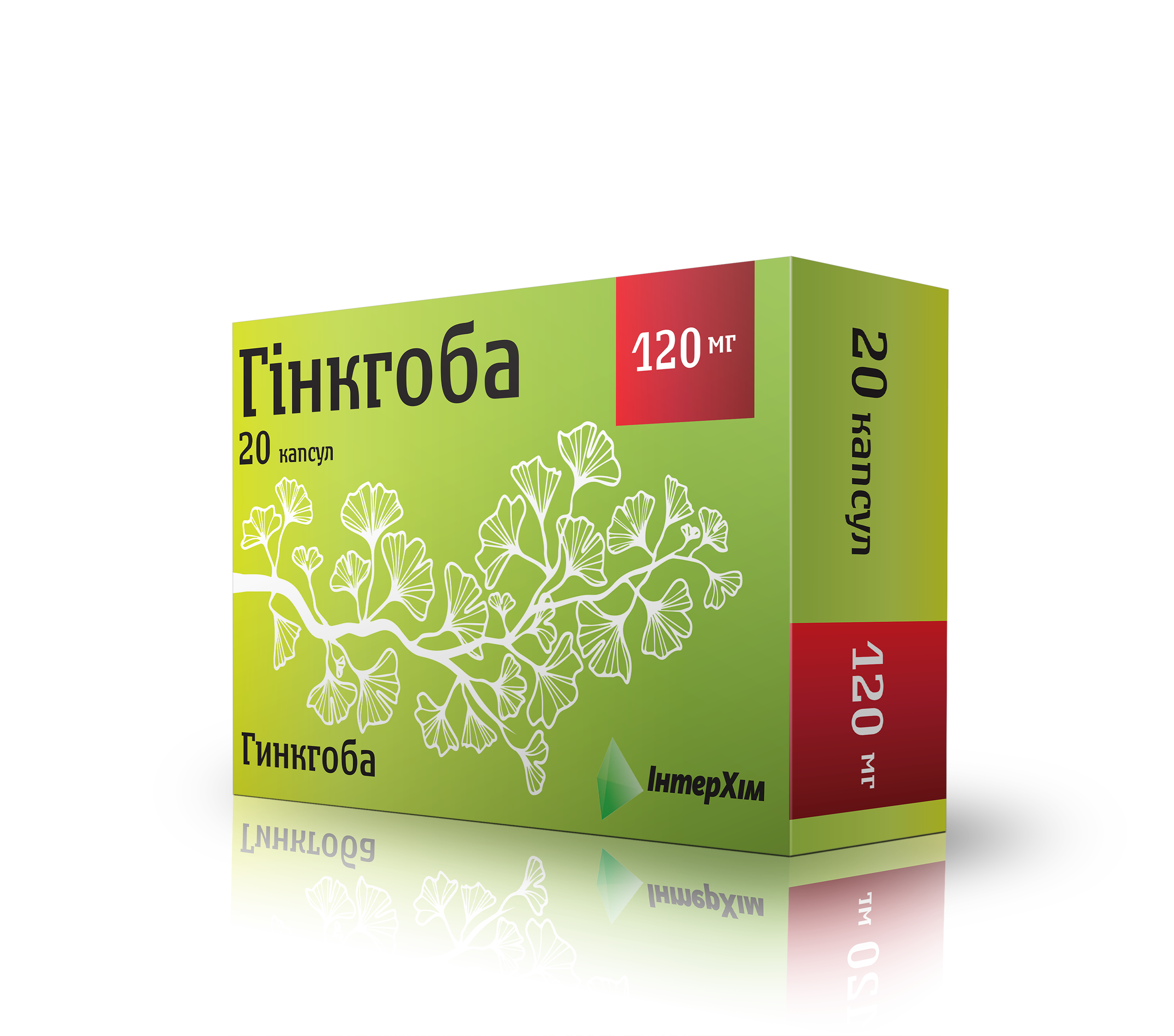 Full information about this drug you can find in this
instruction