Andiphen IC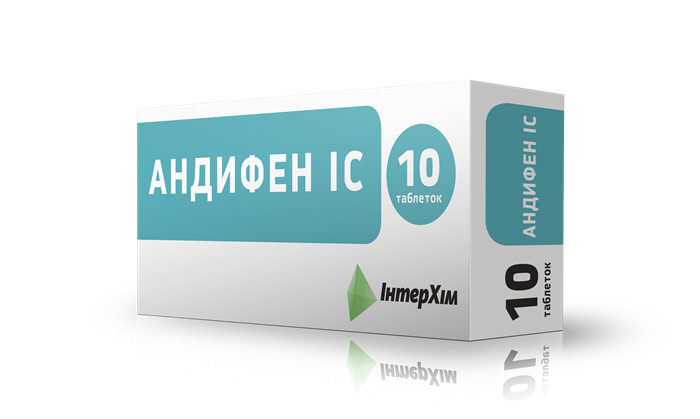 Combination medicine with analgesic, spasmolytic and vasodilating effects, caused by the specific effects of its components. The medicine also has antihypertensive and antipyretic effects.
Taken with a pain syndrome associated with vasospasm or smooth muscles of internal organs; arterial hypertension.
1 tablet contains: metamizole sodium monohydrate - 250 mg, phenobarbital - 20 mg, papaverine hydrochloride - 20 mg, bendazole hydrochloride - 20 mg.
Trade name: ANDIPHEN ІС
Pharmaceutical form: tablets
Pharmacotherapeutic group: Analgesics. Other analgesics and antipyretics. Pyrazolone. Metamizole sodium, a combination with psycholeptics.
The ATX code is N02B B72.
Registration number: № UA/15886/01/01
Date of registration / valid until: the validity of the registration certificate is not limited from 03/27/2022.
Packing: tablets №10 (10 × 1) in a blister pack
Shelf life: 2 years
Legal сategory: over the counter
Full information about this drug you can find in this
instruction