Regisol® Neo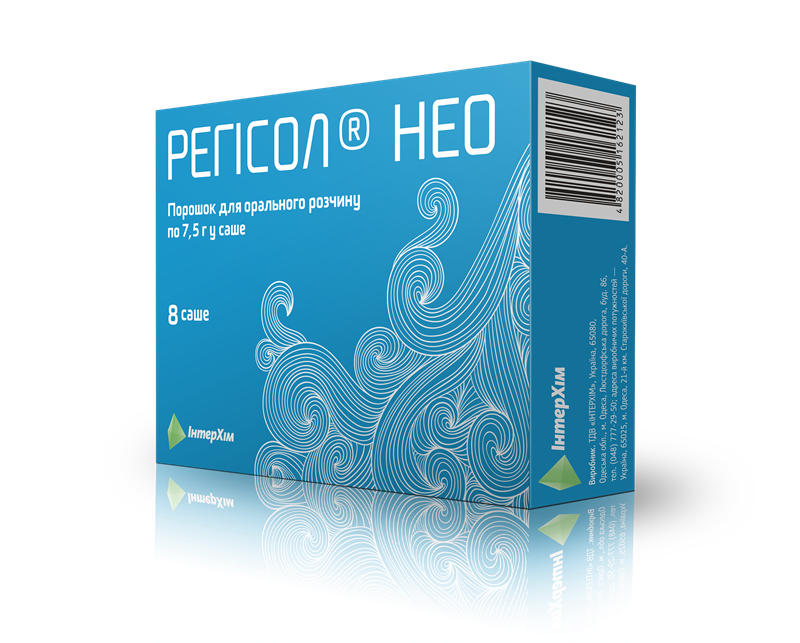 The composition of the dietary supplement includes substances of natural origin, which are used for dehydration (dehydration) of the body. The aqueous solution REGISOL® NEO and REGISOL® NEO (citrus flavour) contains a balanced amount of minerals, rice starch and proteins. Water and sodium and potassium salts contribute to the correction of water-salt balance in the body. Rice starch contributes to the normalization of the stool with diarrhea.
On the recommendation of the doctor as a dietary supplement to reduce the risk of dehydration and promote the restoration of water and salt (rehydration) in vomiting, diarrhea, intense sweating due to thermal and physical exertion.
Trade name: REGISOL® NEO, REGISOL® NEO Citrus
Packing: Powder for oral solution; 7.5 g in the sachet; 8 or 14 sachet in a pack.
Shelf life: 2 years.
TU U 10.8-14325705-004:2016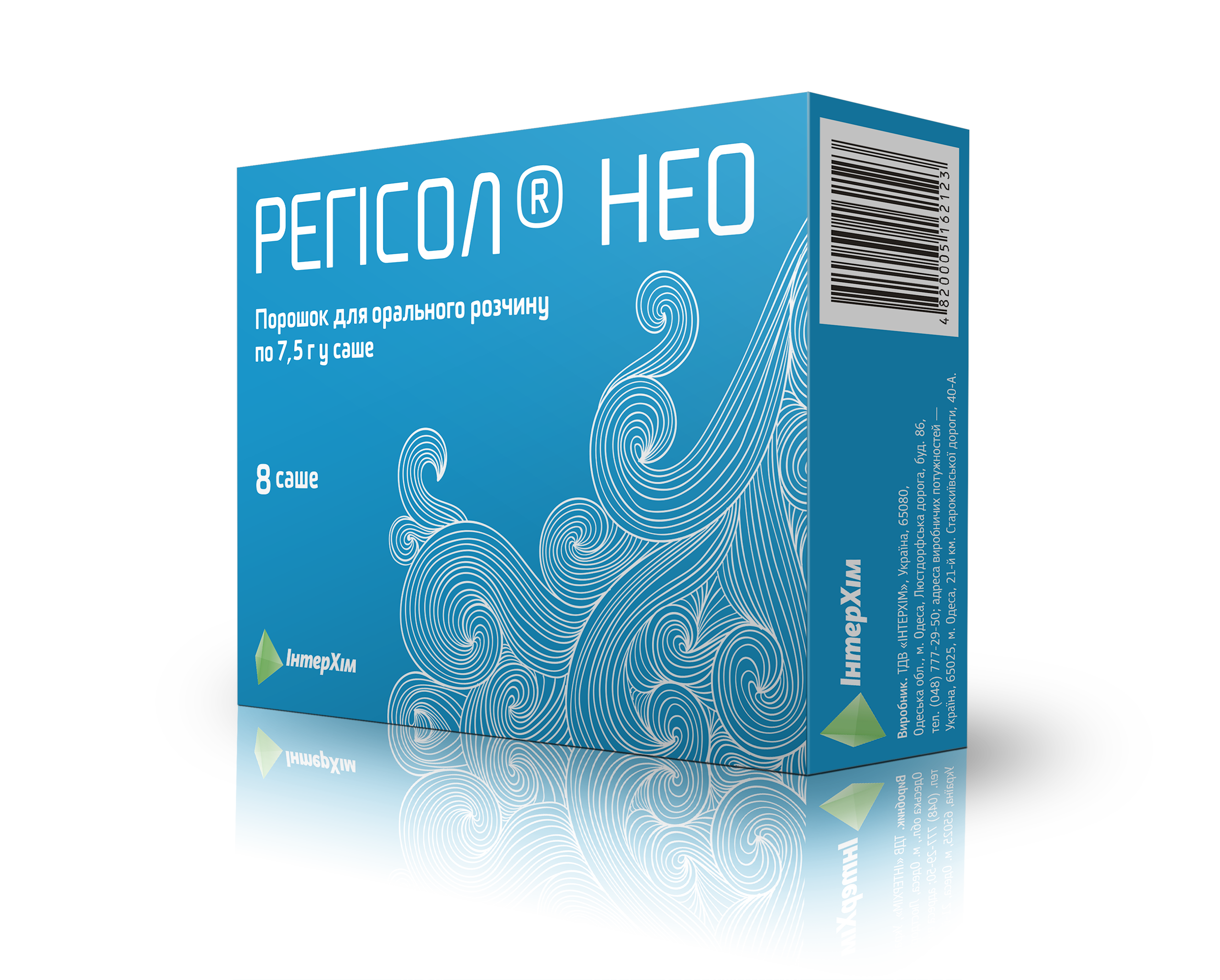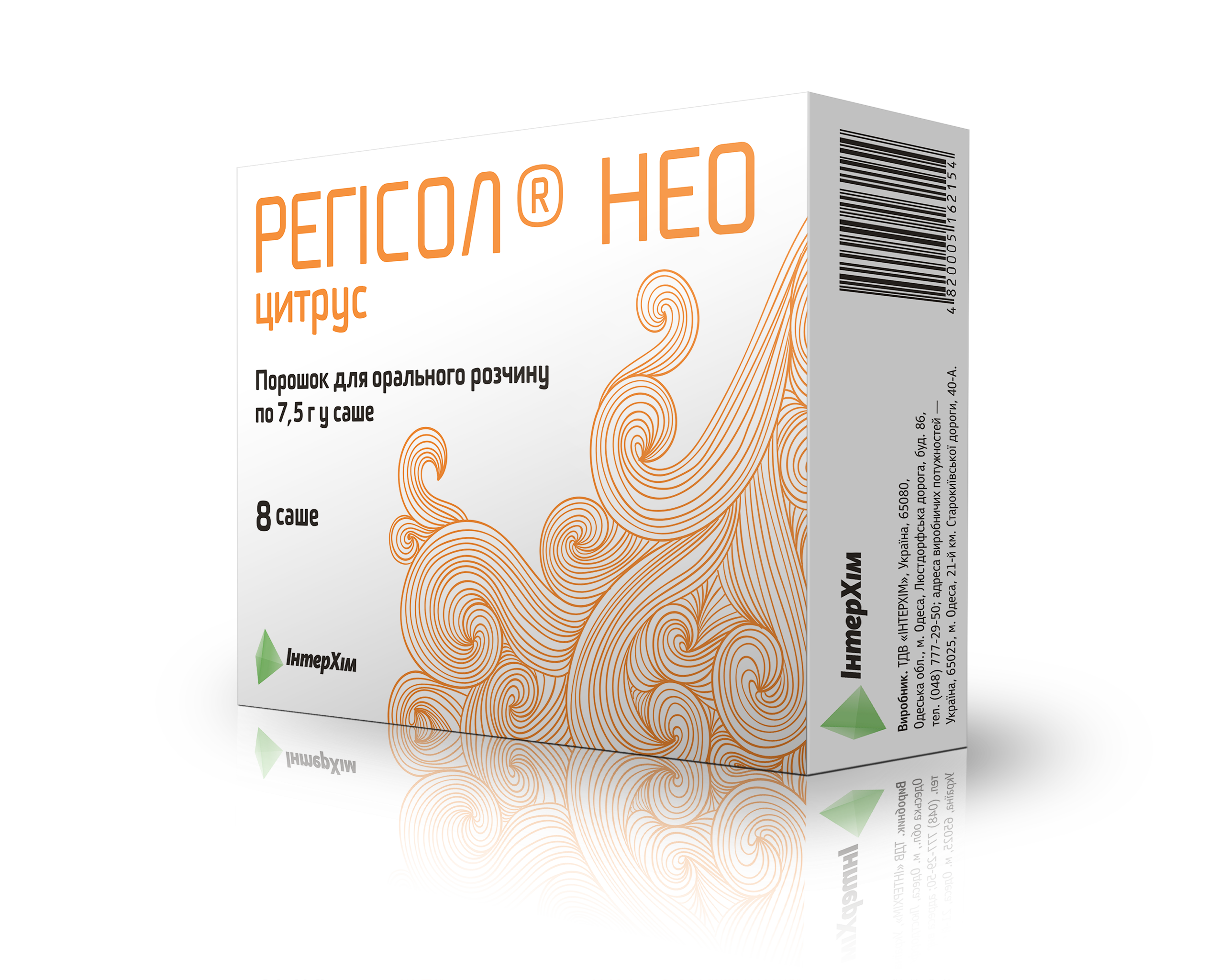 Full information about this drug you can find in this
instruction