Mematon IC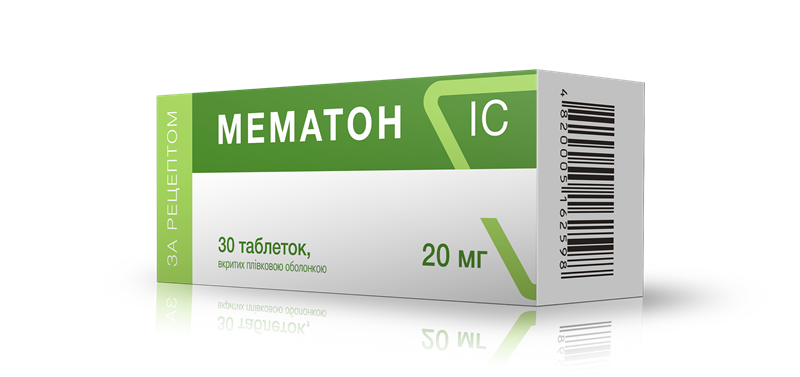 1 tablet contains memantine hydrochloride 10 mg or 20 mg.
In the manifestation of symptoms and the progression of neurodegenerative dementia, an important role is played by the violation of glutamatergic neurotransmission, especially with the participation of N-methyl-D-aspartate (NMDA) receptors.
Memantine is a potentiated, medium affinity noncompetitive antagonist of NMDA receptors. Memantine modulates the effects of a pathologically elevated level of glutamate, which can lead to neuronal dysfunction.
Indications for taking the drug - Alzheimer's disease of mild severity to severe forms.
Trade name: MEMATON ІС
Dosage form: Film coated tablets.
Pharmacotherapeutic group: Means, used for dementia. Memantine.
ATX Code N06D X01.
Registration number: №UA / 16535/01/01; №UA / 16535/01/02
Date of registration / valid until: 11.01.18 / 11.01.23
Packing: 10 tablets per blister, 3 blisters per pack.
Shelf life: 2 years.
Vacation Category: by prescription.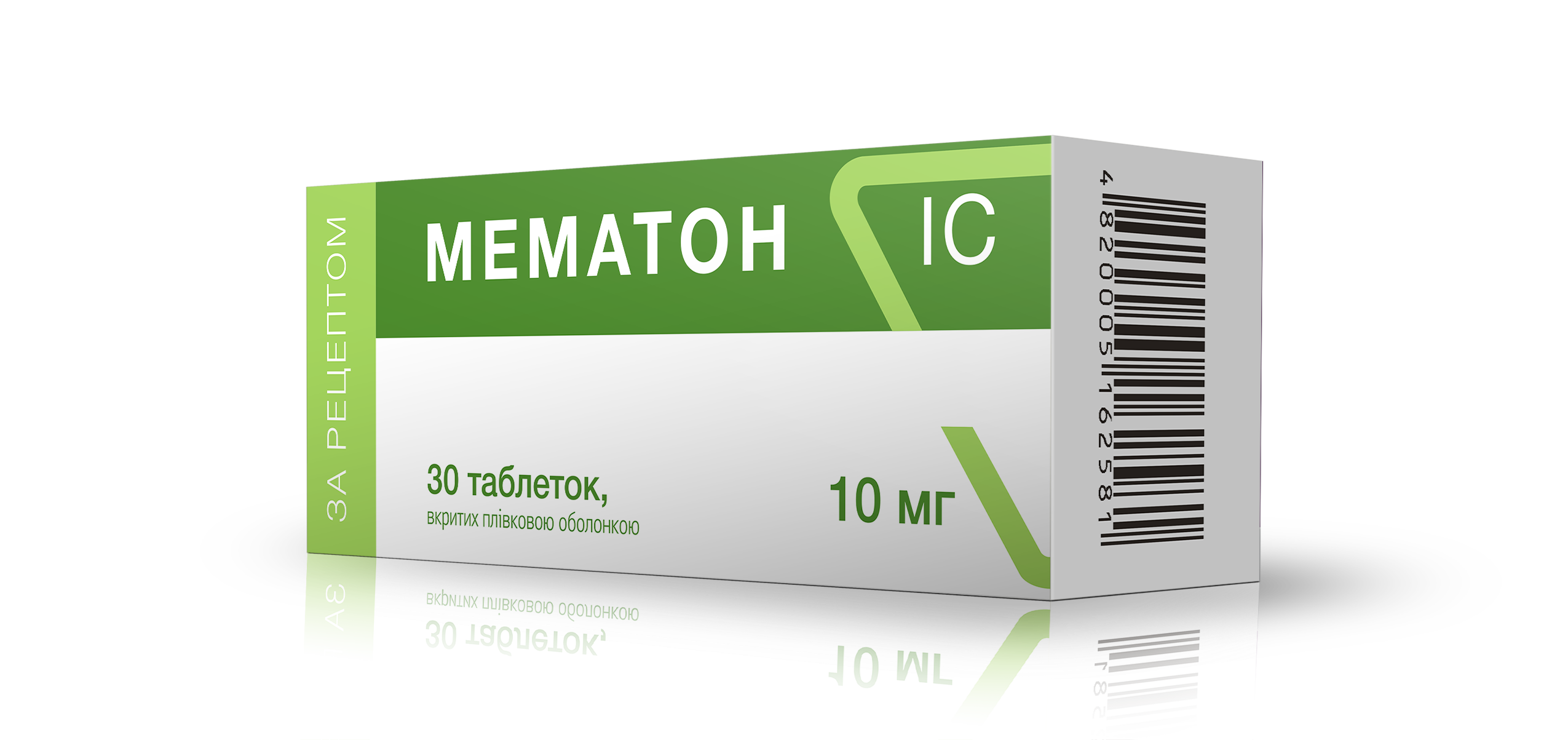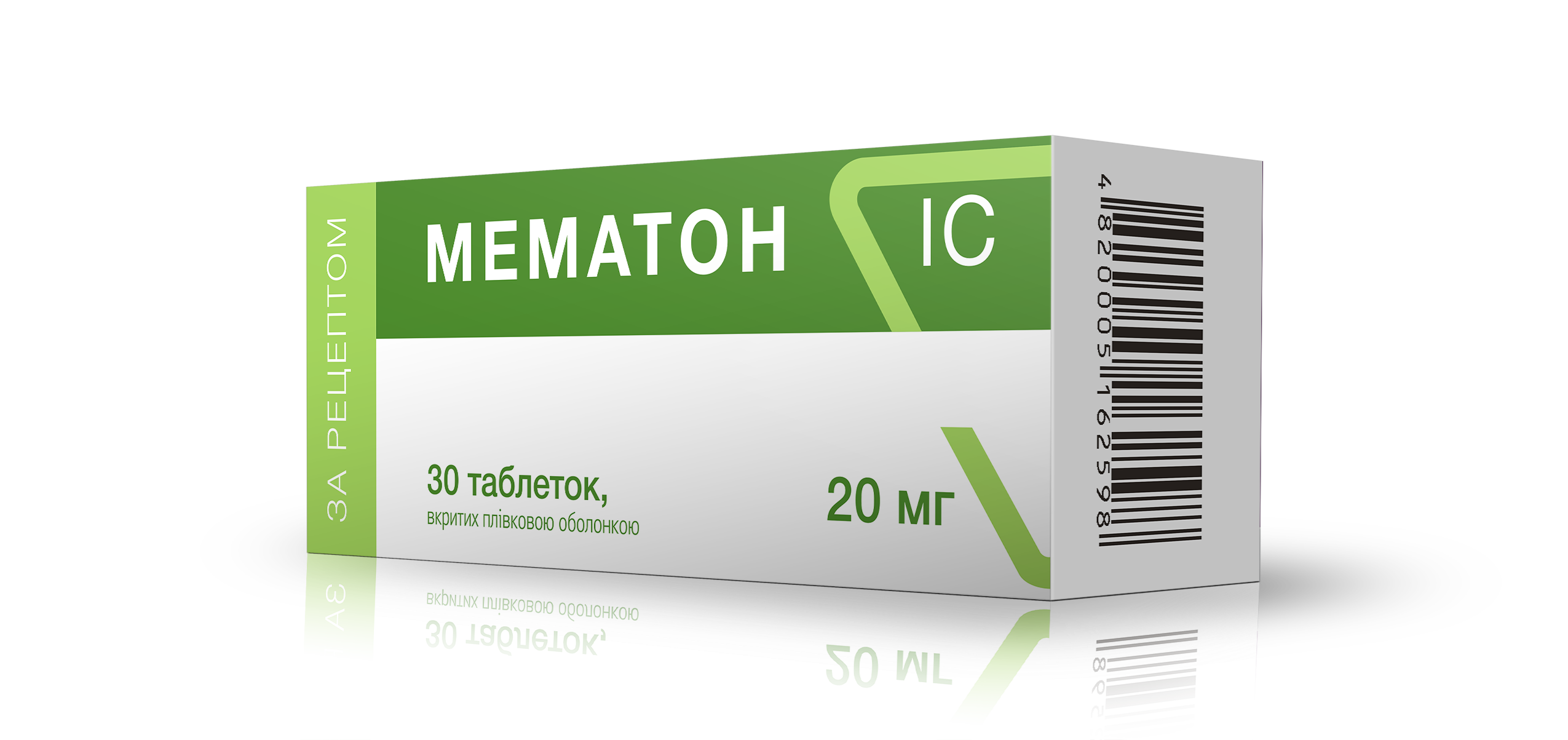 Full information about this drug you can find in this
instruction