GINKGO smart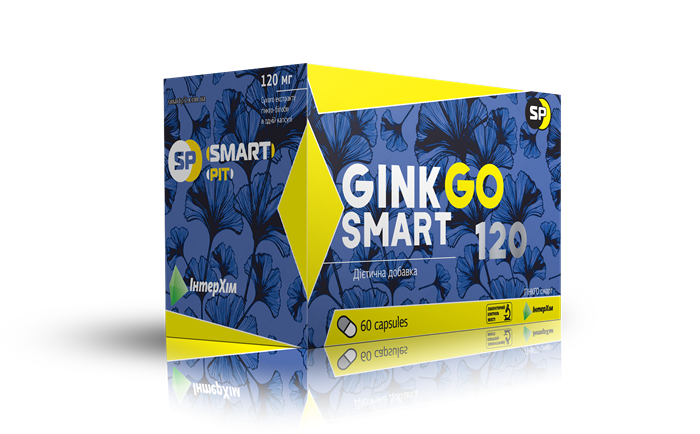 The complex of biologically active substances that are part of the leaf extract of Ginkgo biloba, helps to normalize the metabolism of cells in the cells, as well as the rheological properties of blood and microcirculation. It has antihypoxic, antioxidant action. It detects regulatory influence on the vascular system: it has a modest vasodilator effect, improves peripheral and cerebral circulation, the violation of which can lead to stroke, migraine, hearing impairment and vision, disorders of the vestibular apparatus. It has anti-edema properties, prevents thrombosis. Improves attention, operative and long-term memory, working capacity, prevents deterioration of mental activity.
1 capsule contains 80 mg or 120 mg dry extract of Ginkgo biloba leaves.
Trade name: GINKGO smart
Form: capsules
Packing: 10 capsules in a blister. 2 or 6 blister in a pack.
TУ У 10.8-14325705-001:2015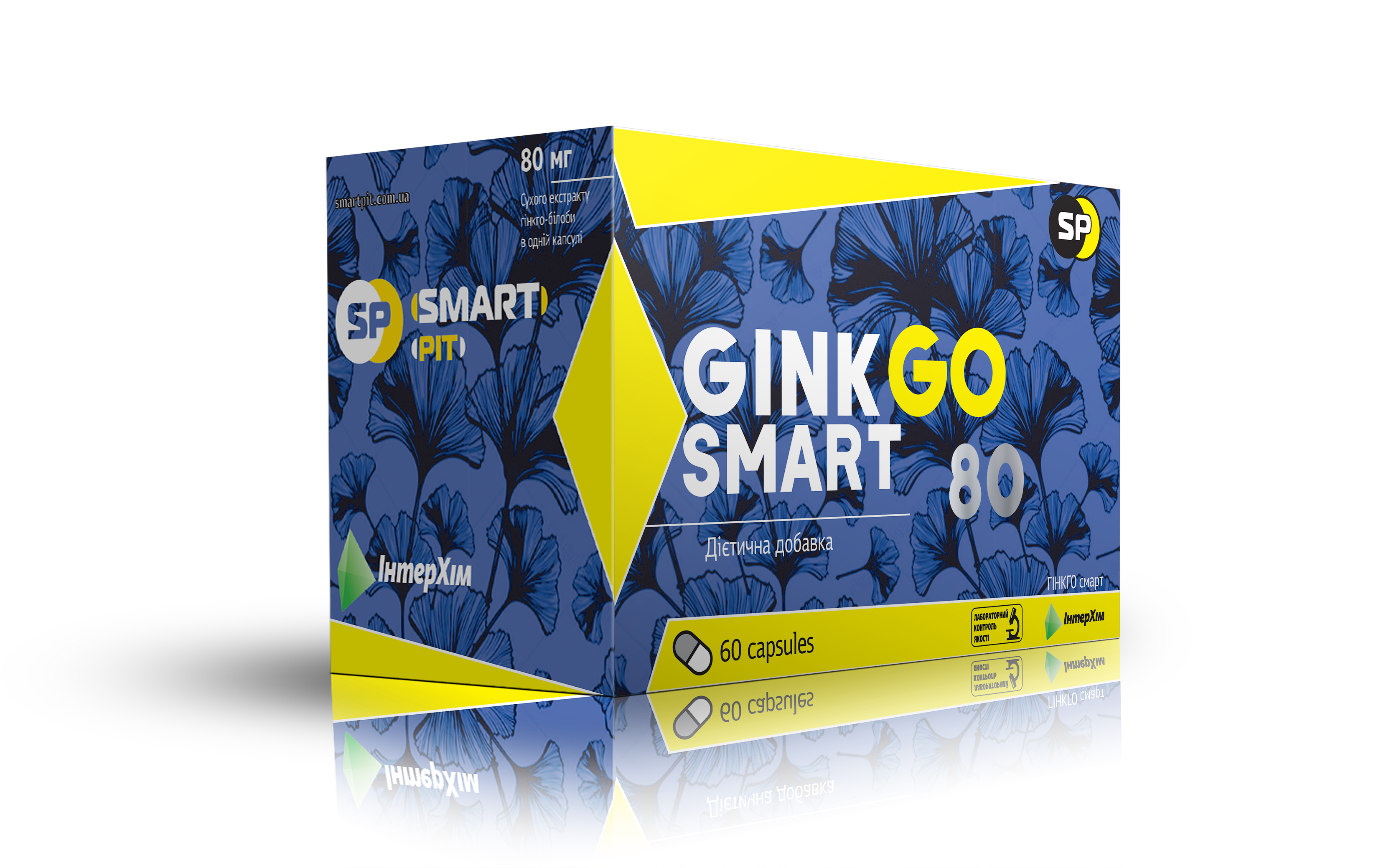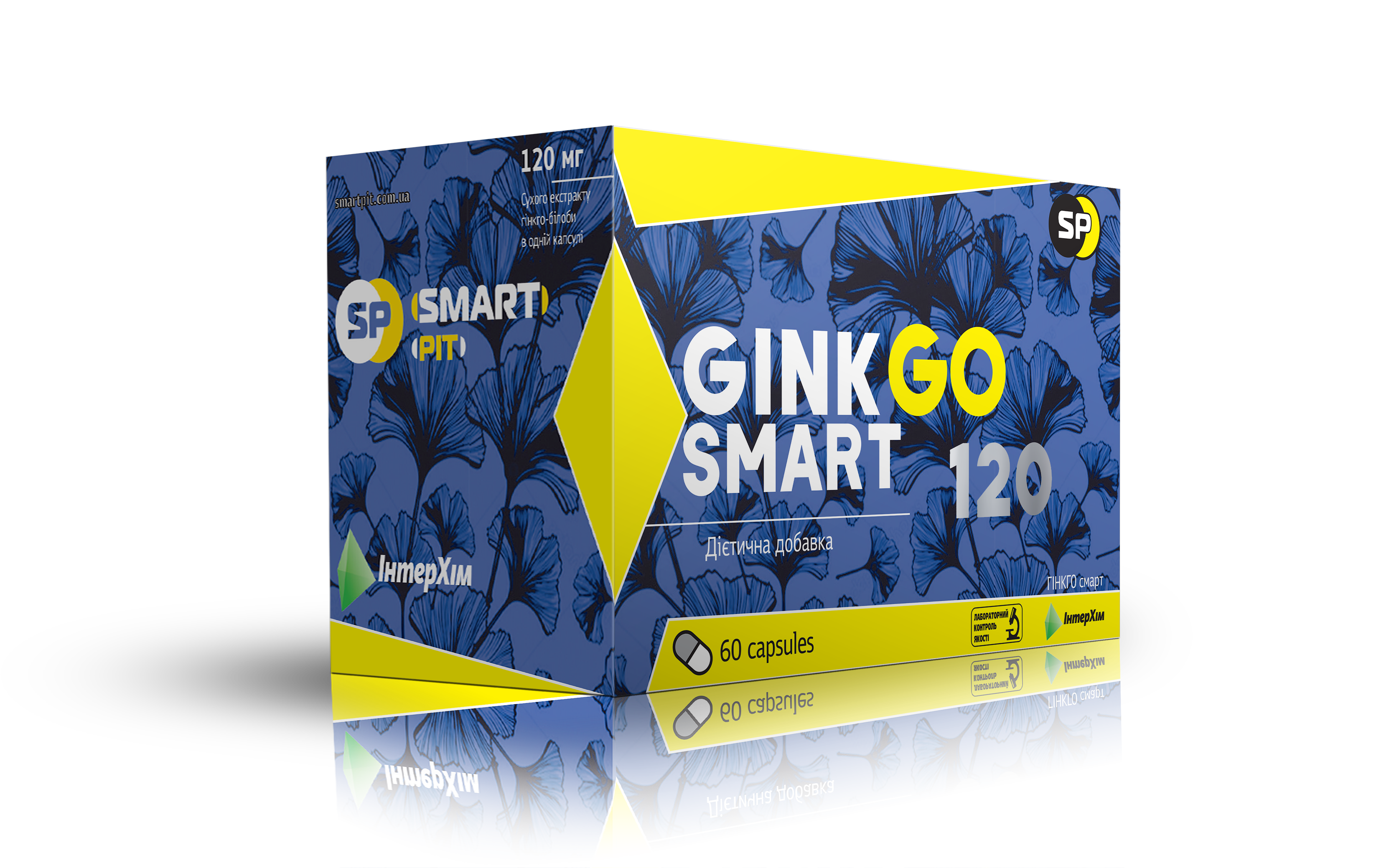 Full information about this drug you can find in this
instruction