Codeine phosphate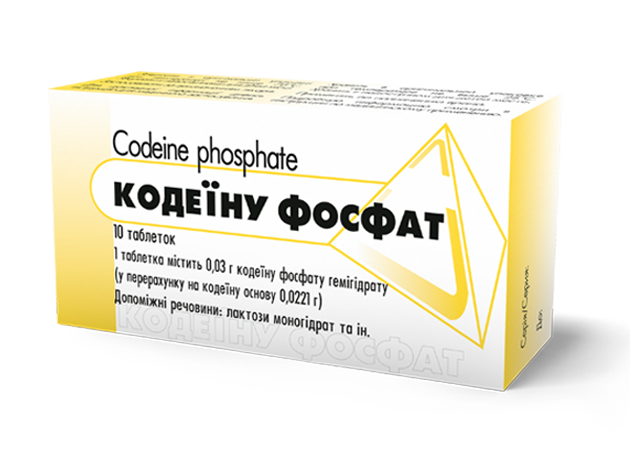 Codeine is analgesic which effect is similar to the effect of morphine, with a considerably weaker analgesic effect and a mild sedative effect. Codeine is also used as an antitussive and anti-diarrheal.

Trade name: Codeine phosphate


INN: codeine phosphate


Chemical name: 7,8-didehydro-4,5α-epoxy-3-methoxy-17-methylmorphinan-6α-ole phosphate


Pharmaceutical form: Tablets 0.03 g


Pharmacotherapeutic group: Opium alkaloids and derivatives.
ATC code A04 R05D


Registration number: UA/11811/01/01


Date of registration / expiration date: the validity of registration certificate with unlimited 22.12.2016.


Registration in other countries: none
Packing: 10 tablets in a blister, 1 blister in a pack
Shelf life: 3 years
Legal category

:

p

rescription

only medicine
Full information about this drug you can find in this
instruction