Karditab ІС phyto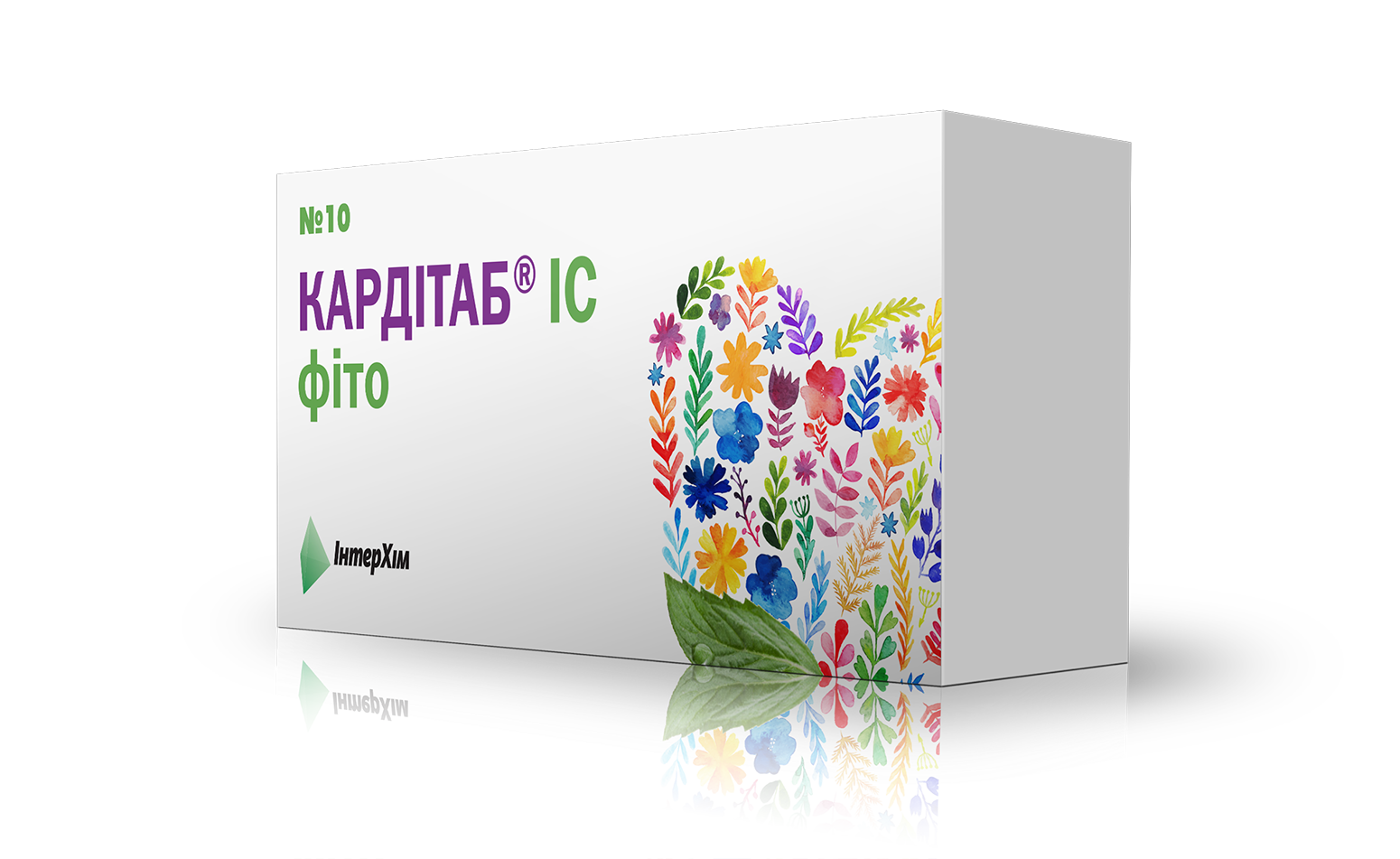 Karditab ІС phyto reduces the excitability of the central nervous system, has a calming effect and facilitates offensive natural sleep. Valerian extract and ethyl α-bromizovalerianovoy acids have sedative and antispasmodic action. Peppermint oil has a reflex vasodilator and antispasmodic effect.
The medicine Karditab ІС phyto applied with increased nervous irritability, insomnia, and as part of combination therapy for pulmonary functional disorders of the cardiovascular system.
Trade name: KARDITAB ІС phyto
Pharmaceutical form: film-coated tablets.
Pharmacotherapeutic group: hypnotics and sedatives. Combinations hypnotics and sedatives, barbiturates exception.
ATC code N05С Х.
Registration number: UA / 15572/01/01
Registration date / valid until: 11.24.2016 / 11.24.2021
Packing: 10 tablets in a blister, 1 blister in a pack.
Shelf life: 3 years
Legal category: over the counter
Full information about this drug you can find in this
instruction