Benzonal ІС®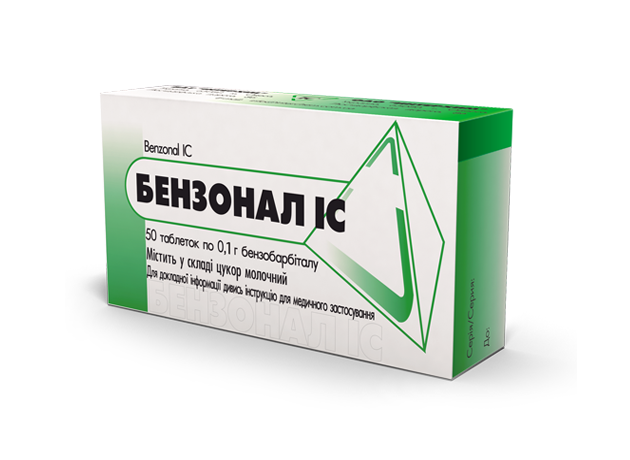 Antiepileptic medicine. Used for different forms of epilepsy including focal and Jacksonian epilepsies. To treat non-convulsive and polymorphous seizures a combination with other anticonvulsive medicines is used. Benzobital is also used in a hyperbilirubinemia therapy and combined treatment of hemolytic baby diseases.
Trade name:
Benzonal ІС®
INN : benzobarbital


Chemical name: 1-benzoyl-5-ethyl-5-phenyl barbitoric acid


Pharmaceutical form: tablets - 0.05 g and 0.1 g


Pharmaceutical group
:
Antiepileptic drugs. Barbiturates and their derivatives. ATX code N03A A.
Registration number: UA/9793/01/01; UA/9793/01/02


Date of registration / expiration date
:
the validity period of the registration certificate is not
limited from 09.09.20.


Registration in other countries: Georgia


Packing: Tablets №30 (10 × 3), №50 (10 × 5) in blisters, in a pack


Shelf life: 4 years


Legal category: prescription only medicine
Full information about this drug you can find in this
instruction