Phenobarbital ІС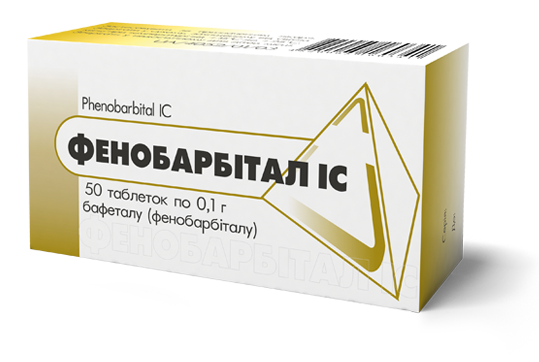 Phenobarbital is
derivative of barbituric acid. It has a pronounced anticonvulsant effect, reduces the excitability of neurons of epileptic localization. It plays the role of an enzyme inducer, increases the activity of the monooxygenase enzyme system. Shows a hypnotic effect. Suppresses the activity of the motor zones of the cortex and subcortex of the brain. Increases the content in the central nervous system (CNS) of the endogenous inhibitory mediator GABA, reduces the excitatory effect on the CNS of amino acids (glutamate, aspartate).
Trade name:
Phenobarbital ІС
INN:
phenobarbital
Chemical name:
5-ethyl-5-phenyl-pyrimidine-2,4,6(1H, 3H, 5H)-trione
Dosage form:
Tablets of 0,005 g, 0.05 g and 0.1 g
Pharmacotherapeutic group:
Antiepileptic drugs. Barbiturates and their derivatives. ATX code N03A A02.


Registration number:
UA/4052/01/01, UA/4052/01/02 и UA/4052/01/03
Date of registration / expiration date
:
the validity period of the registration certificate is not limited from 08/28/2020.
Registration in other countries:
Georgia
Packing:
10 tablets in a blister, 5 blisters in a pack
Shelf life:
3 years
Legal category

:

p

rescription

only medicine
Full information about this drug you can find in this
instruction