Gidazepam ІС®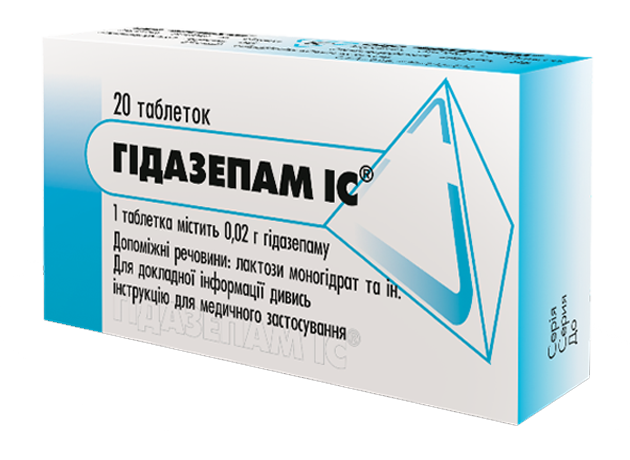 A day-time tranquilizing agent of the benzodiazepines series. It eliminates the psychic and somatic symptoms of the anxiety, uneasiness, stress, combining the anxiolytic characteristics with the activating and antidepressant effects. It is applied for the treatment of the neurotic, neurosis-like, psychopathic and asthenic states, as well as the states of the fear, anxiety, high irritability. It is also efficient for the relief of the abstinent syndrome. It does not possess the hypnotic effect, practically does not influence the coordination of the movements.
Trade name: Gidazepam ІС®
INN : Gidazepam
Chemical name: 1-(hydrazinocarbonyl)methyl-7-bromo-5-phenyl-1,2-dihydro-3H-1,4-benzodiazepine-2-one
Dosage form: tablets of 0.02 g and 0.05 g
Pharmacotherapeutic group: Psycholeptic means. Anxiolytics. Benzodiazepine derivatives. ATX Code N05B A.
Registration number: UA/8579/01/01; UA/8579/01/02
Date of registration / expiration date: validity of the registration the certificate is not restricted from 04/04/2018.
Registration in other countries: none
Packing: Tablets: 0.02 g №20 (10 × 2); 0.05 g №10 (10 × 1) in a blister pack, in a pack
Shelf life: 4 years

Legal category: prescription only medicine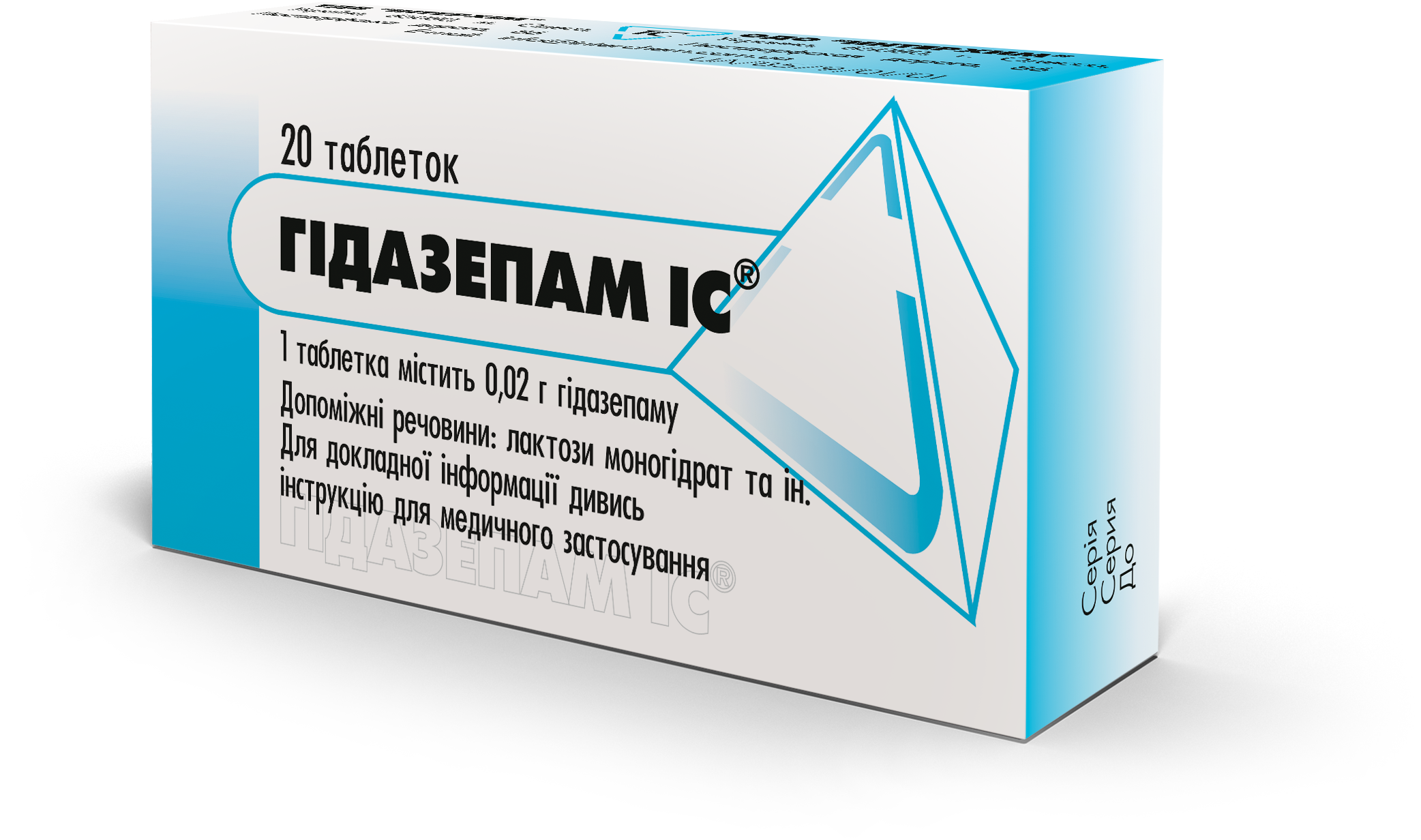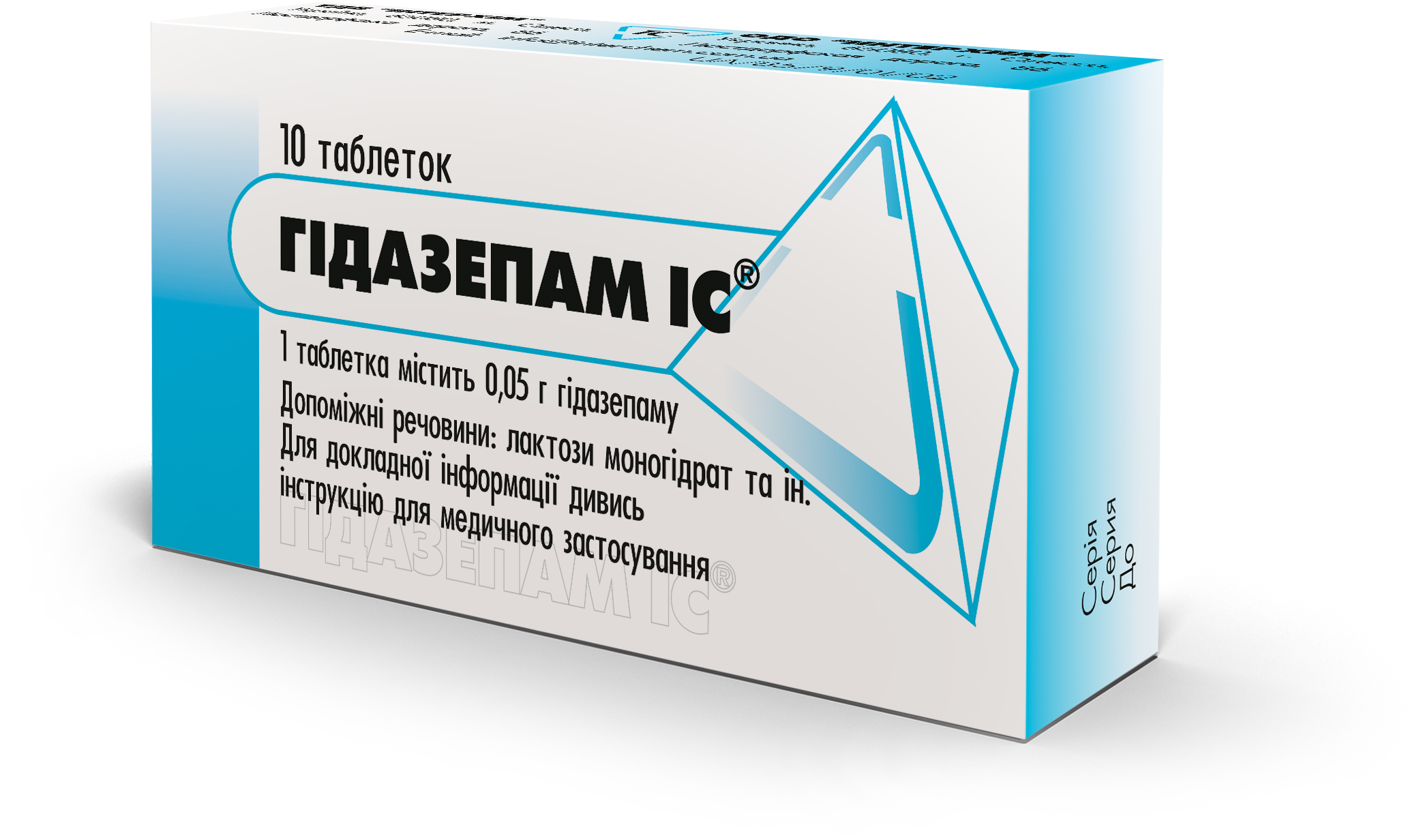 Full information about this drug you can find in this
instruction