Clonazepam ІС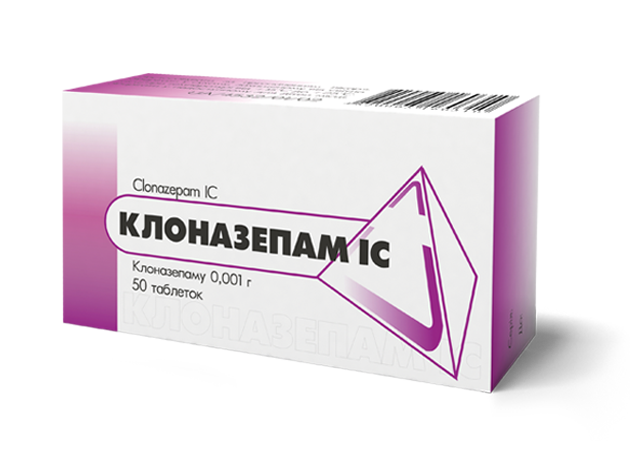 An anticonvulsive drug of benzodiazepine group. A clinical effect of the medicine shows strong and prolonged anticonvulsive effect; also has anxiolytic, relaxing, weak somnifacient, weak skeleton muscle relaxing effect. Applied to treat child's and adult's epilepsy, paroxysmal fear syndromes, fears and phobias, a state of psychomotor agitation.
Trade name: Clonazepam IC
Chemical name: 5-(2-chlorophenyl)-1,3-dihydro-7-nitro-2H-1,4-benzodiazepine-2-one
Pharmaceutical form: Tablets - 0.0005 g, 0.001 g and 0.002 g
Pharmacotherapeutic group: Antiepileptic drugs. Benzodiazepine derivatives. Clonazepam. ATX code N03A E01.
Registration number: UA/4532/01/01, UA/4532/01/02 и UA/4532/01/03
Date of registration / expiration date: the validity of the registration certificate is not limited from 21.04.2021.
Registration in other countries: Georgia
Packing: 10 tablets in a blister, 5 blisters in a pack (for doses of 0.0005 g and 0.001 g), 3 blisters in a pack (for dosage of 0,002 g)
Shelf life: 3 years
Legal category

:

p

rescription

only medicine
Full information about this drug you can find in this
instruction