Codesan® ІС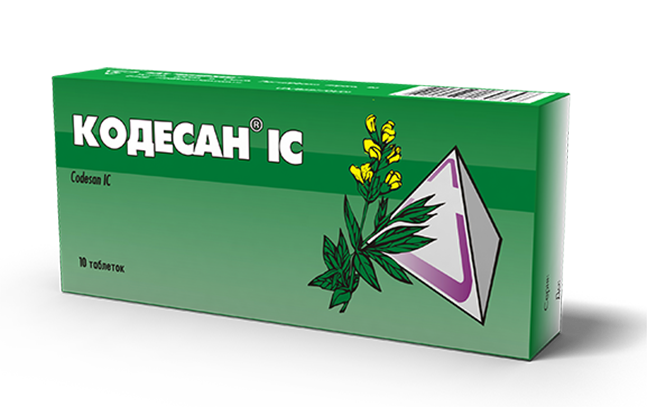 Combined medicine showing antitussive and expectorative actions; reducing the cough centr excitability; posessing analgesic and antiseptic effects; intensifying the secretion of bronchial glands; promoting excretion of mucus from the respiratory tract at cough; and weakening the cough reflex.
Trade name: Codesan ® ІС
Pharmaceutical form: tablets
Pharmacotherapeutic group: Combined product which contains antitussives and expectorants. Opium derivatives and expectorants.
ATC code R05F A02
Registration number: UA/8687/01/01
Date of registration / expiration date: the validity period of the registration certificate is not limited from 10.10.2018.
Registration in other countries: Georgia
Packing: Tablets №10 (10 × 1) in a blister, in a pack
Shelf life: 4 years
Brief description: combined drug, its action being caused by the effects of the components.
Legal category

:

p

rescription

only medicine
Full information about this drug you can find in this
instruction