Levana ® ІС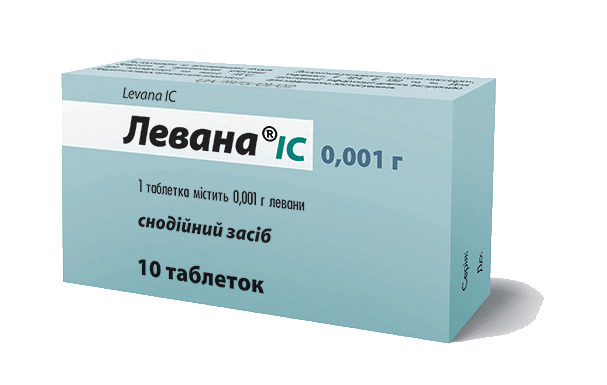 The medicine is a partial (incomplete) selective agonist of GABA A-receptor complex. It belongs to the group of benzodiazepine derivatives. It possesses the expressed sopoforic and anxiolytic effects. The special sopoforic activity is the ability to increase the duration of not only slowly-wave, but also paradoxical sleep with the invariable quantity of its episodes which makes the sopoforic effect of the medicine more physiologic.

Trade name: Levana ® ІС
Chemical name: mono-[7-bromo-2-oxo-5-(2-chlorophenyl)-2,3-Dihydro-1H- benzo[1,4]diazepine-3-yl] succinate monohydrate)
Pharmaceutical form: Tablets - 0.0005 g, 0.001 g and 0.002 g
Pharmacotherapeutic group: Soporific and sedatives. Сode АТХ N05С D.
Registration number: UA/11175/01/01, UA/11175/01/02 и UA/11175/01/03
Date of registration / expiration date
:
the validity period of the registration certificate is not limited from 28.08.
2020.
Registration in other countries: none
Packing:
10 tablets in a blister; 2 blisters (for a dosage of 0.5 mg) and 1 blister (for a dosage of 1 mg and 2 mg) in a pack.
Shelf life: 3 years
Legal category
: prescription only medicine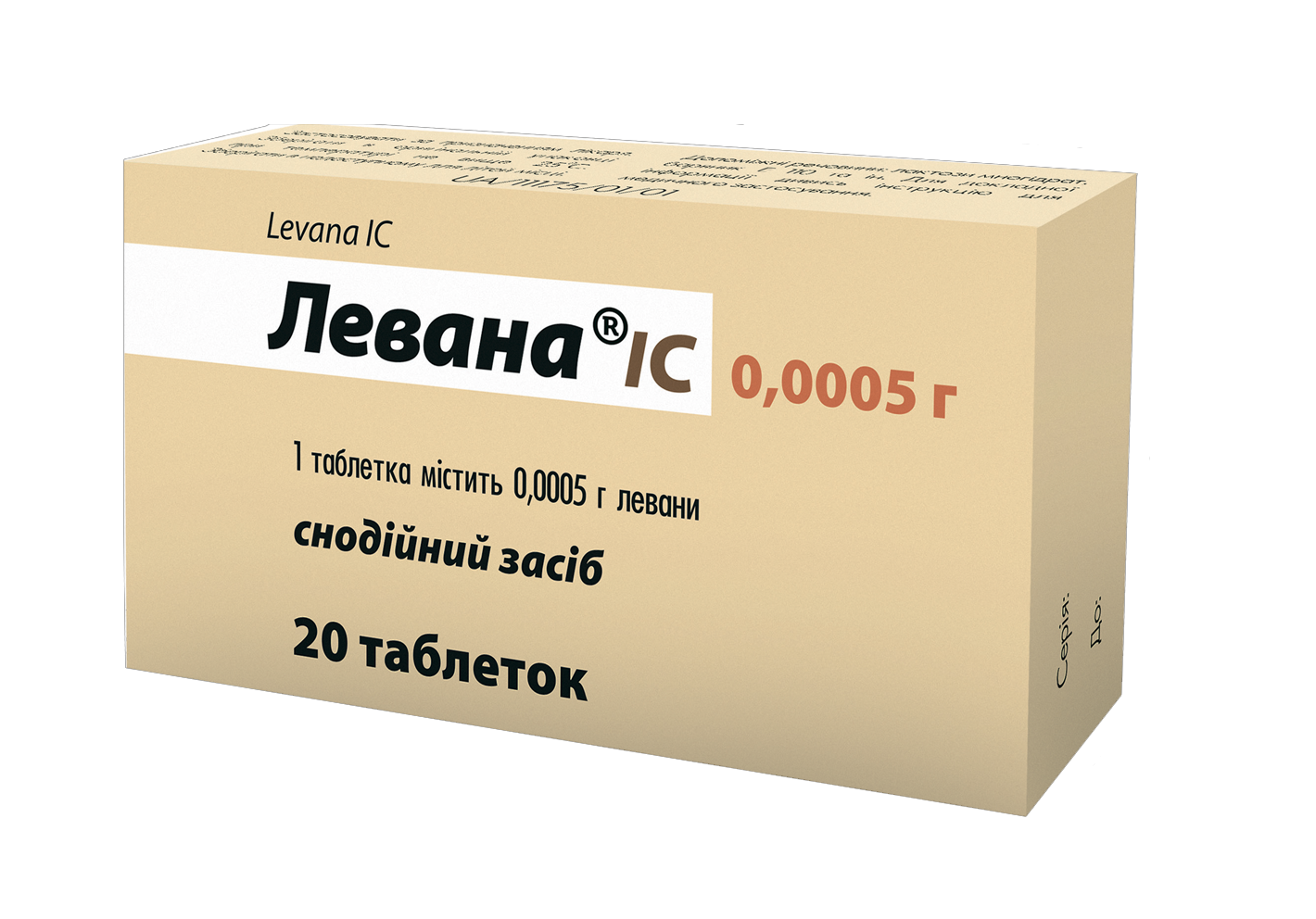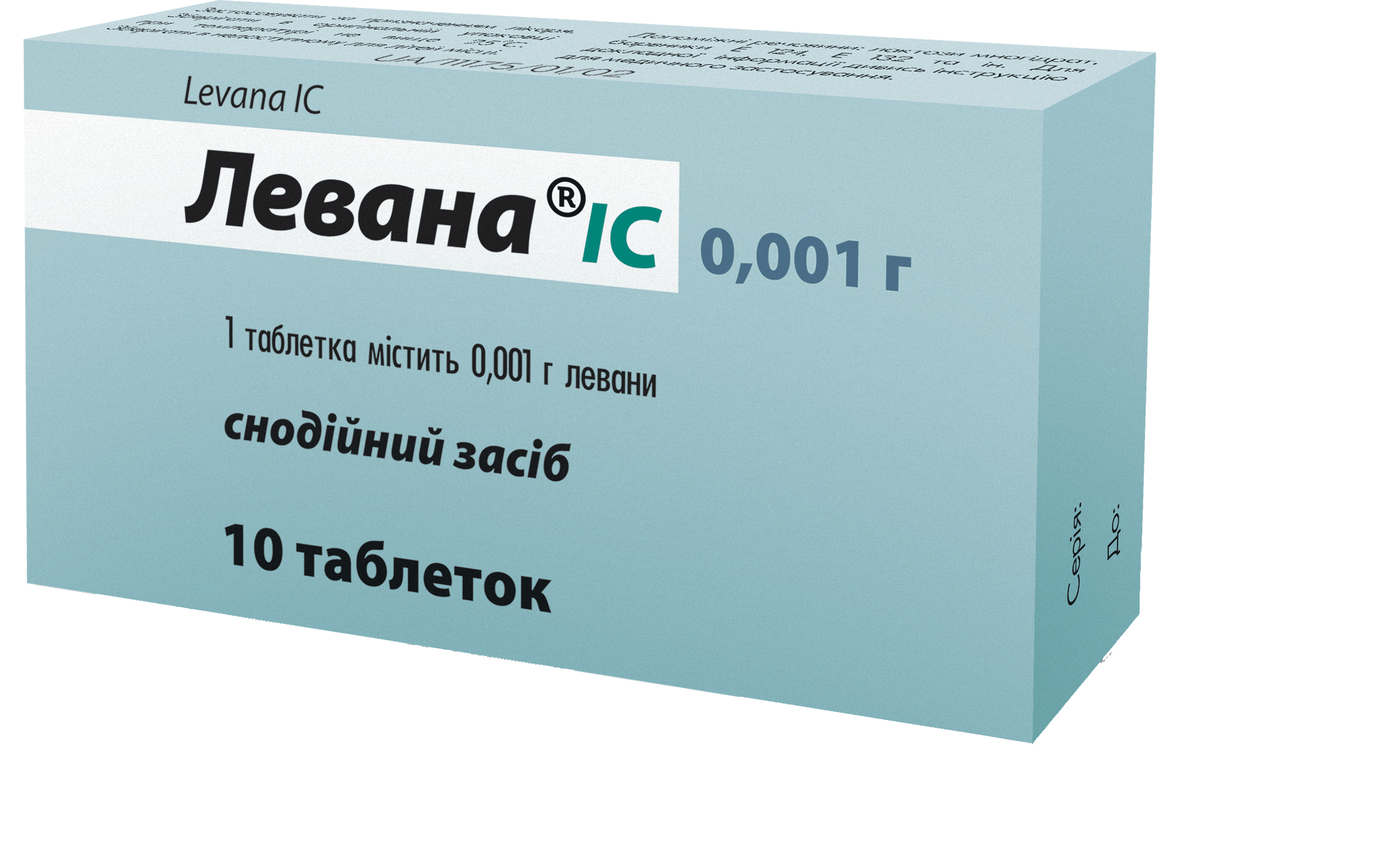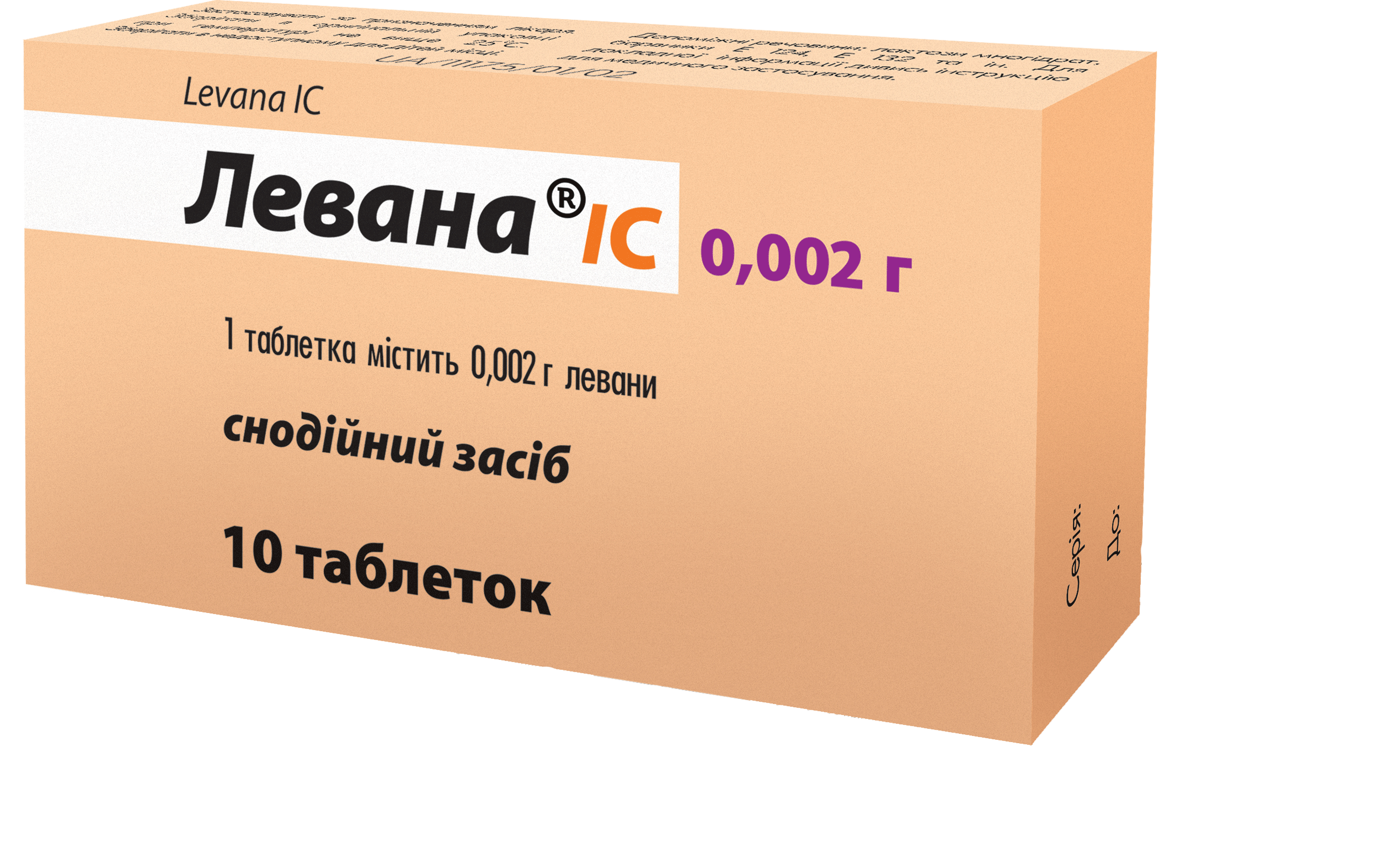 Full information about this drug you can find in this
instruction