Mebicar ІС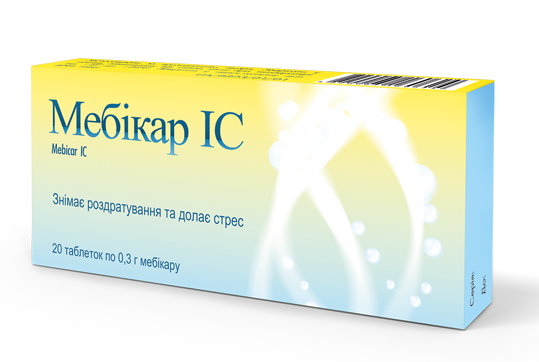 It has moderate anxiolytic activity, removes or reduces anxiety, tension, anxiety and irritation. Tranquilizing effect of the drug is not accompanied by muscle relaxation and impaired motor coordination. It has no soporific effect but intensifies the effect of hypnotics and normalizes sleep disturbance. Due to these properties this medicine has the effect of a "the day" tranquilizer and selective anxiolytic. Mebicar IC simplifies and relieves nicotine withdrawal. The drug has anti-oxidant properties.

Trade name: Mebicar ІС

INN: Mebicar

Chemical name: 2,4,6,8-tetramethyl 2,4,6,8-tetraazabicyclo (3,3,0)-oktanedione- 3,7

Dosage form: Tablets of 0.3 g and 0.5 g

Pharmacotherapeutic group: Psychostimulants, agents used in attention deficit hyperactivity disorder (ADHD), and nootropic drugs. Other psychostimulating and nootropic drugs. Mebicar.
ATX Code N06B X21.

Registration number: UA/8823/01/01; UA/8823/01/02

Date of registration / valid until: validity of the registration certificate is not limited from 30.08.2018.

Registration in other countries: none

Packing: Tablets - 0.3 g №20 (10 × 2); 0.5 g №10 (10 × 1), № 20 (10 x 2) in blister, in pack

Shelf life: 4 years

Legal category:
over the counter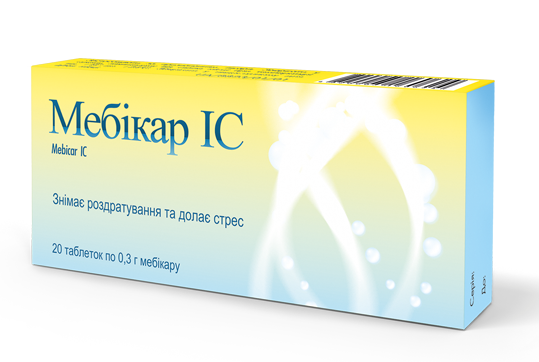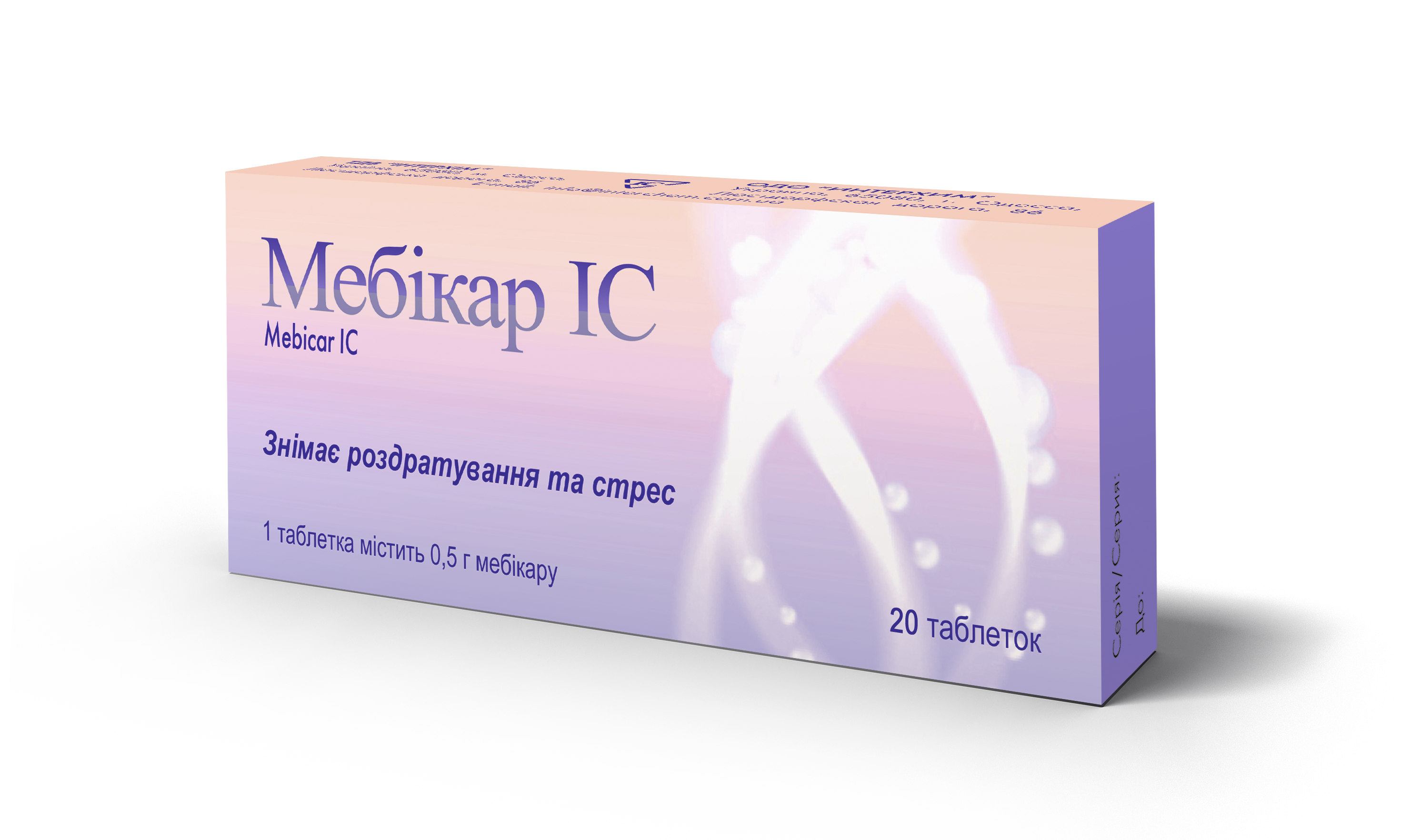 Full information about this drug you can find in this
instruction