Noobut® ІС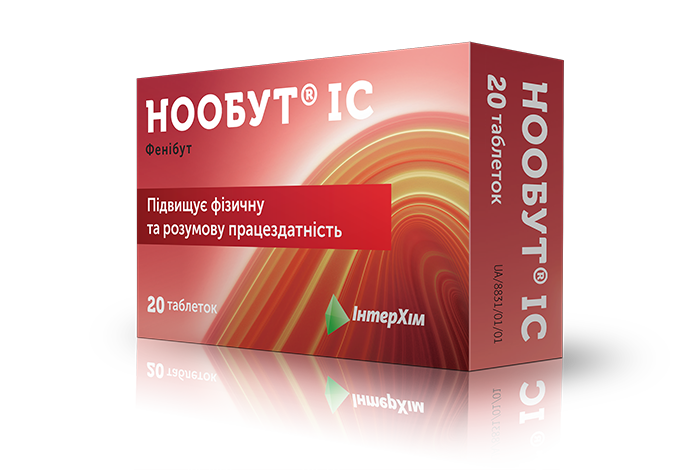 A nootropic agent promoting GABA-mediated transmission of the nervous impulses in CNS. It shows the tranquilizing, psycho-stimulating, antiaggregant and antioxidant effects; improves the functional status of brain due to the normalization of the tissues metabolism and influence on the brain blood circulation; promotes decreasing or elimination of tenseness, fear, anxiety, and nervousness; normalizes sleep, shows some anticonvulsant effect; reduces the asthenic and vasovegetative symptoms (including headache, sense of "heavy" head, sleep disorders, irritability, emotional lability), increases mental efficiency; improves the psychological characteristics (attention, memory, rate and accuracy of sensor-motor reactions).

Trade name: Noobut ® ІС

INN: Phenibut

Chemical name: 4-amino-3-phenylbutanoic acid hydrochloride

Dosage form: Tablets of 0.1 g and 0.25 g

Pharmacotherapeutic group: Psychostimulants, drugs used with attention deficit hyperactivity disorder (ADHD), and nootropic drugs. Other psychostimulating and nootropic drugs. Phenibut.
ATX Code N06B X22.

Registration number: UA/8831/01/01; UA/8831/01/02

Date of registration/valid until: the validity of the registration certificate is unlimited from 13.07.2018.

Registration in other countries: none

Packing: Tablets № 20 (10 × 2) in blisters in pack

Shelf life: 3 years

Category:
with prescription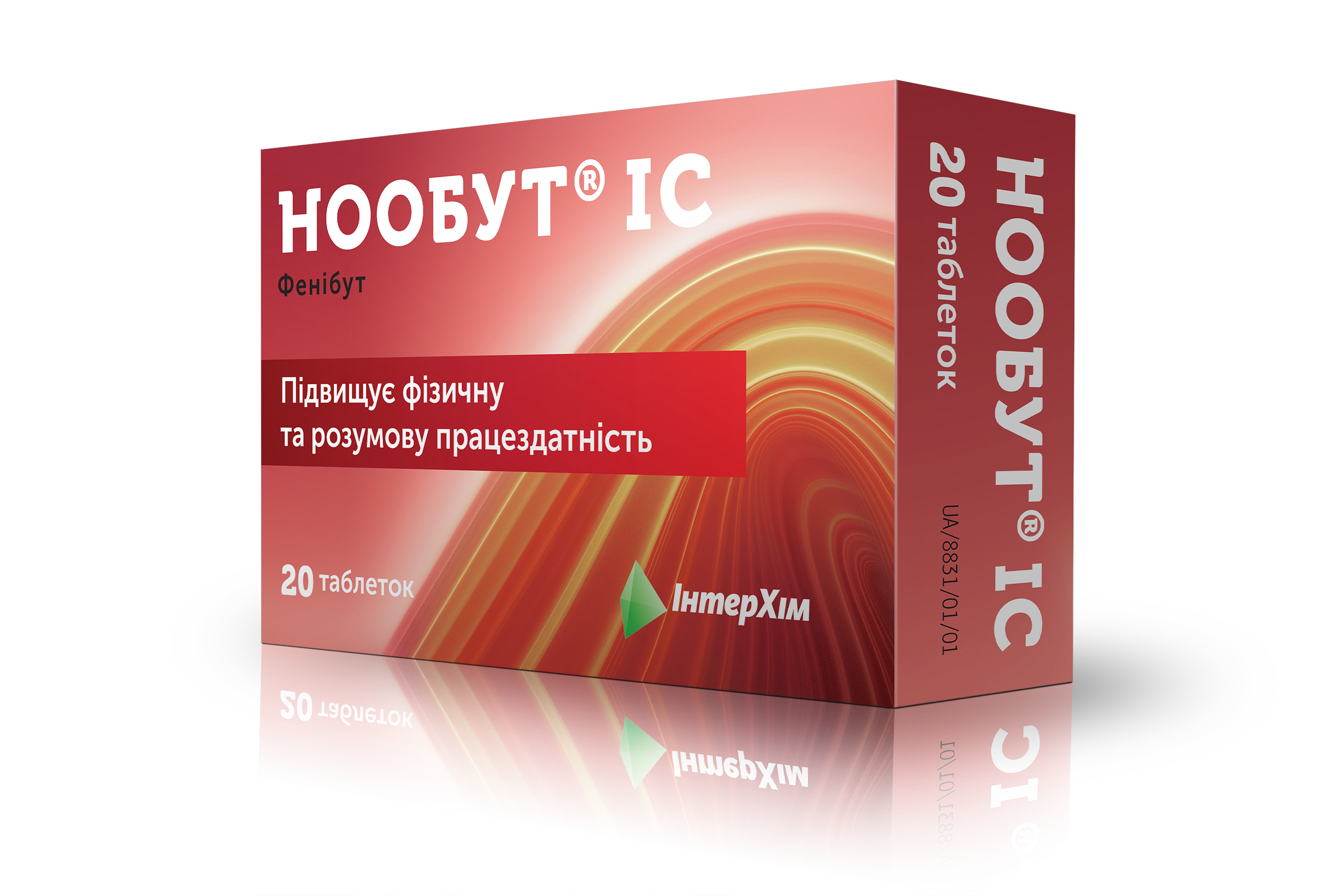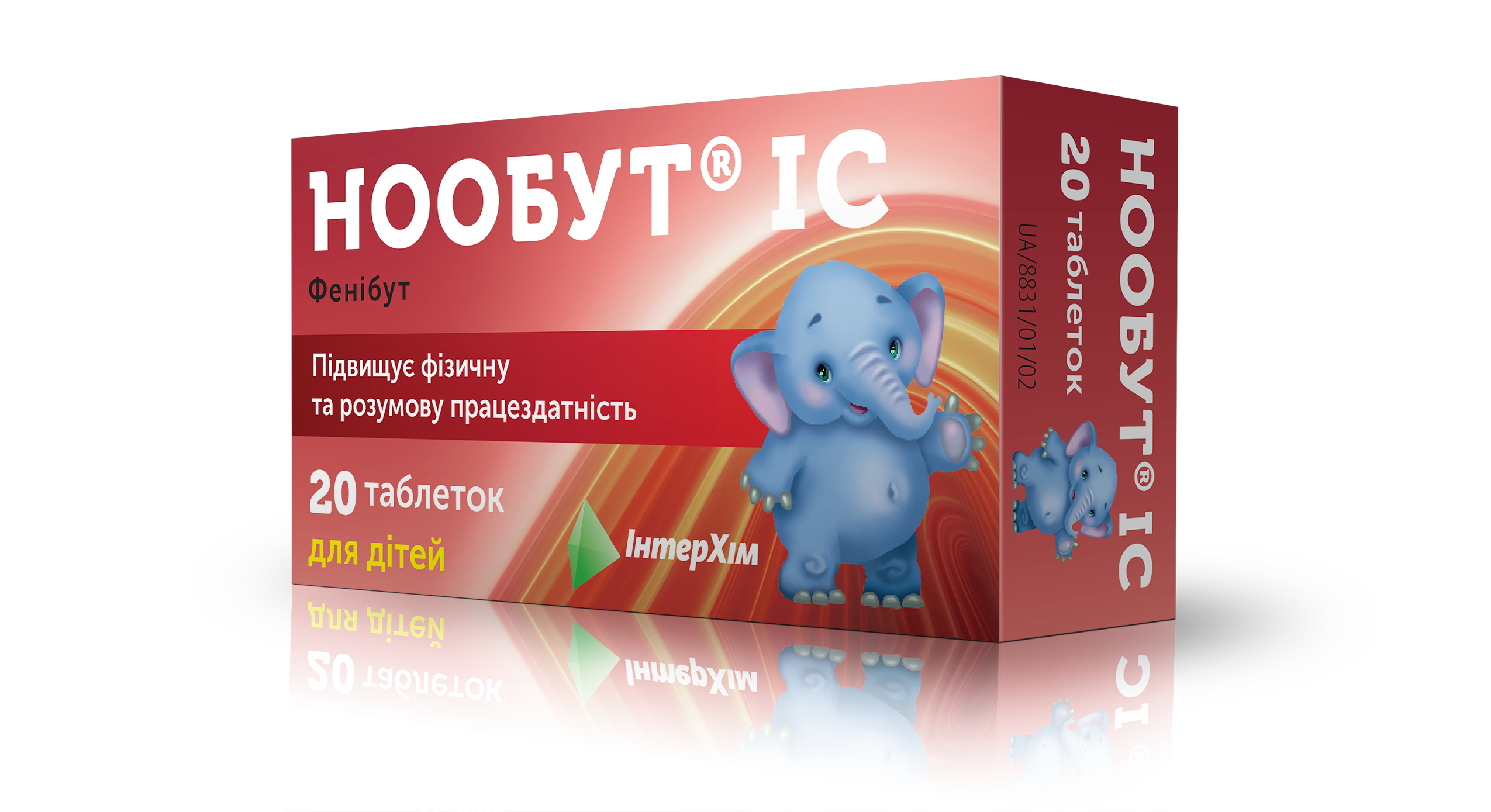 Full information about this drug you can find in this
instruction