Paracod ІС®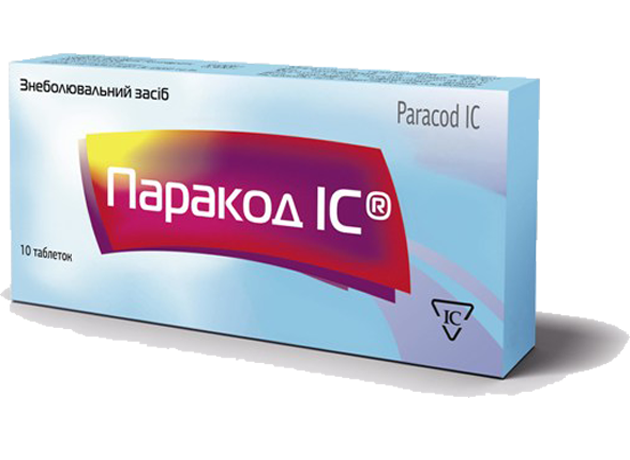 The drug contains paracetamol which is analgesic and antipyretic (analgesic and antipyretic agent), and codeine phosphate which is an opioid analgesic that acts via central nervous system. Codeine is also used as an antitussive and antidiarrheal agent. The components of the drug has a synergistic analgesic effect. Apply for short-term treatment of acute moderate pain that is not relieved of paracetamol, ibuprofen or acetylsalicylic acid (headache, migraine, recurrent pain, toothache pain, neuralgia, rheumatic and muscular pain, back pain).
Trade name:
Paracod ІС®

Pharmaceutical form: Tablets

Pharmaceutical group: Analgesics and antipyretics.
ATC code N02B E51

Registration number: UA/12054/01/01

Date of registration / expiration date: validity of the registration certificate is unlimited since 20.03.2017.

Registration in other countries: none

Packing: Tablets №10 (10 × 1) in а blister, in а pack

Shelf life: 3 years
Legal category

:

p

rescription

only medicine
Full information about this drug you can find in this
instruction