Theophedrin ІС®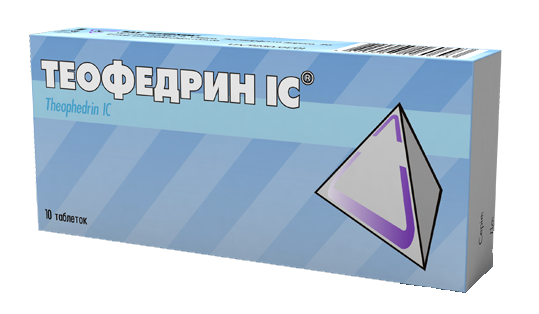 Used as broncholytic remedy in respiratory apparatus diseases accompanied with bronchospasms- bronchial asthma, chronic obstructive bronchitis, chronic bronchitis in combination with emphysema of lungs.
Trade name: Theophedrin ® ІС


Dosage form: Tablets


Pharmacotherapeutic group: Agents for systemic use obstructive airways diseases. Xanthines. Theophylline, combinations with psycholeptics. ATX Code R03D A74.

Registration number: UA/9230/01/01
Date of registration / expiration date: the validity period of the registration certificate is not limited from 01.08.2017.


Registration in other countries: Georgia


Packing: 10 tablets in blister in pack


Shelf life: 2 years


Category: by prescription
Full information about this drug you can find in this
instruction