Tranquilar® ІС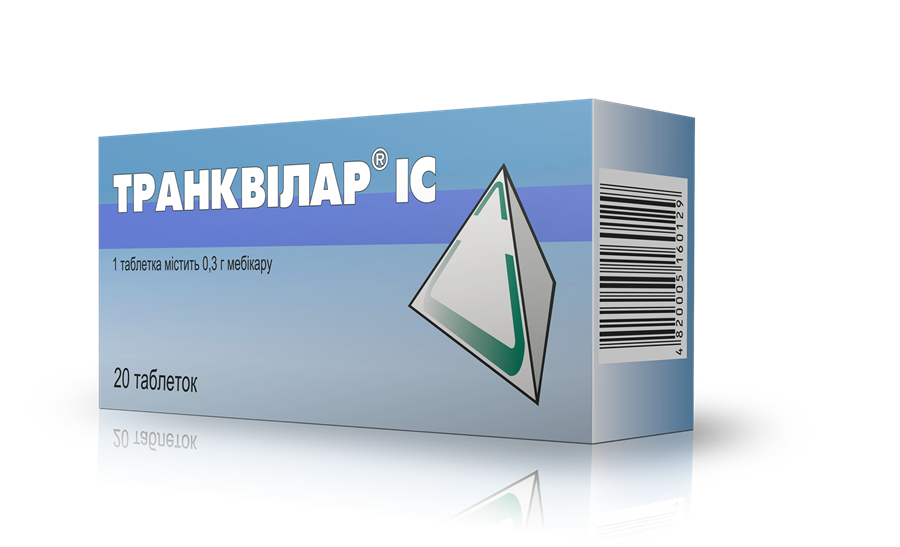 The medicine has a mild tranquilizing activity, removes or reduces feeling of alarm, tension, anxiety and irritation. Tranquilizing effect is not accompanied by muscle relaxation and loss of coordination. Has no sedative effect, but increases the effects of hypnotics and normalizes the course of sleep, if it is broken. Thanks to these properties the drug has an effect of a "day" tranquilizer and selective anxiolytic. Mebikar IC facilitates or suppresses nicotine withdrawal. The medicine has anti-oxidant and normosthenic properties.
Trade name: Trankvilar ® ІС
Chemical name: 2,4,6,8-tetramethyl-2,4,6,8-tetraazabicyclo (3,3,0)-oktanedione-3,7
Dosage form: Tablets of 0.3 g
Pharmacotherapeutic group: Psychostimulants, drugs used with attention deficit hyperactivity disorder (ADHD), and nootropic facilities. Other psychostimulating and nootropic drugs. Mebicar.
ATX Code N06B X21.
Registration number: UA/8851/01/01
Date of registration/valid until: validity of registration certificate is not restricted from 01.08.2018.
Registration in other countries: none
Packing: 10 tablets in a blister, 2 blisters in pack
Shelf life: 4 years
Legal category: over the counter
Full information about this drug you can find in this
instruction